Stivers Staffing Services
East, Pittsburgh, Warminster, Northeast, Delaware, Northwest, Phoenix, Scottsdale, Tempe, West, Encino, Irvine, Los Angeles, Orange County, Philadelphia, Pasadena, King of Prussia, Westwood, Orange
Staffing, Temporary, Generalist

Excerpt
Founded in 1945. Has many temporary & temp-to-staff openings in a variety of positions, from general office & secretarial to technical and special events help throughout the country.

Company Description
Decades of placing people in the right positions.
Stivers is a national recruting firm delivering specialized support to businesses when they need it most. In doing so, we also help countless job seekers achieve their goals through reliable, rewarding employment with established companies.
Roots dating back to 1945…
In the beginning, founder Clifford Stivers set his Chicago recruiting firm apart by devising his own system of testing skills, hiring a statistician to validate test scores, and instituting the concept of quality control, revolutionary practices for the industry at the time. As the company grew, he expanded into Chicago's suburbs in the early 1950s, established branch offices on both coasts in the 1960s, then gradually added offices in major cities across the country. Stivers soon became a full-service recruiting firm with a national reach, providing jobs to thousands of people from coast to coast.
75 years later…
Stivers remains on the leading edge of recruiting, harnessing best practices and advanced technology to give clients and job candidates experiences that transform into long-lasting relationships. While the nature of work has changed through the years, we have always shown a proven ability to find the right talent in an ever-changing job market. Now part of the TalentLaunch Network, our teams have access to better talent and innovative technologies that give us an edge over your typical recruiting company.
Powered by TalentLaunch.
Stivers is a member of TalentLaunch, a nationwide network of independently-operated staffing and recruitment firms under common ownership. We are united by our commitment to a strong sense of culture which drives our collective growth. Being a member offers a competitive advantage through a peer-based network comprised of staffing and recruitment executives, brand leaders and presidents. Operating Companies in our network have access to a shared services platform leveraging innovative technology offerings and best-in-class services to improve efficiencies, drive key differentiators and create unmatched competitive advantages. The entire network is committed to a common purpose — to motivate the world to unlock its unrealized potential.
Phone Number: (312) 558-3550
Email: info@stivers.com
Stivers Staffing Services Reviews
More Recruiters Based on Specialities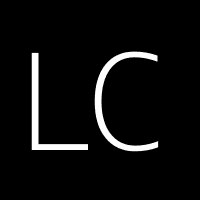 Liaison Creative + Marketing
manages outsourced, on-site creative and marketing service groups in Austin, TX, Denver, CO, and Minneapolis/St. P