National Recruiting Group
New York, Long Island
Contract, Permanent, Staffing, Temporary, Temp To Perm, Payroll Services

Excerpt
National Recruiting Group (NRG) is a boutique firm that is changing the landscape of staffing. The managing partners are responsible for creating our innovative approach.

Company Description
JOB RECRUITING, EMPLOYMENT, STAFFING & MORE
RELATIONSHIP DRIVEN…RESULTS ORIENTED
NRG possesses a level of industry understanding that only time can grant. With more than 30 years of collective staffing industry experience, we bring real-world experience to each and every company and employee. Our belief in the ability of people to achieve amazing things has resulted in our success. By creating a positive, team-driven environment, we empower our staff to go beyond the ordinary in order to provide extraordinary service. Working side by side, we build relationships with our clients and candidates, as well as throughout our entire team. From sales to accounting, every job plays a vital role.
OUR PHILOSOPHY: IT'S MORE THAN A JOB…IT'S A LIFESTYLE
It's true: helping others is a habit-forming practice, and everyone at NRG is unapologetically addicted! Our corporate personality demands that we pay attention and notice the people who bring that special ingredient to their job that makes them stand out. We're always looking to expand our company and explore new avenues for business. Potential is everywhere and opportunities abound…and they're found right here at National Recruiting Group.
Whether attending a business conference, socializing with other parents at a child's sporting event or shopping at the supermarket, there is always an opportunity to network. In fact, NRG is and has been the Vantage Sponsor of the Long Island SHRM (Society for Human Resource Management) Annual Conference & Exhibitors Showcase for over a decade. Many of our employees are members of the SHRM-LI Chapter. We see the possibility of a prospect wherever we go. At NRG, it's more than a job…it's a lifestyle.
OUR PEOPLE
NRG is a tight-knit company that operates with professional efficiency and feels like a family. After all, we're working side by side, hand in hand every day, building relationships with our clients, our candidates and one another. There's an infectious attitude of sincere care that is part of NRG's corporate DNA, which not only helps to explain our continued growth and ongoing success but also the longevity of our entire staff. It's evident in the personal attention and extended commitment shown to our clients and our job candidates. There is a genuine desire to build strong, lasting relationships between employees and employers in order to achieve both individual and collective goals.
CONSIDER A CAREER WITH NRG
If you're passionate about people, we invite you to consider a career with NRG. Finding the best talent requires the best talent. NRG takes great pride in employing individuals with the drive and determination to bring quality companies and top talent together.
GIVING BACK
Helping others includes giving back to those who make it possible for us to do more. This is why NRG contributes our time and talents to local causes. Throughout the past few years, NRG has aligned with a host of organizations, enabling us to give back to our community and support our industry in very real ways.
These organizations and groups include:
Cohen Children's Medical Center
As part of our support to this worthy center, NRG partakes in the Child Life and Creative Arts Therapy Program by contributing toys, dolls, games, arts and crafts.
Big Brothers Big Sisters of Long Island
NRG is a sponsor of BBBSLI's College & Career night, designed to prepare kids for their future and direct their thoughts about the next phase of their lives. NRG volunteers meet with the 'Littles' and their 'Bigs', providing tips on resume writing and interviewing.
Toys for Tots
NRG donates toys annually to this worthwhile program that distributes toys to less fortunate children in our community.
Long Island Cares, Inc
Founded by the late Harry Chapin, NRG embraces the Long Island Cares vision of "A Hunger Free Long Island" and proudly supports them through an Annual Food Drive and Back-To-School Drive. We are aware that you don't have to be poor to be hungry and this organization is far more than just a food bank.
Society for Human Resource Management
As a Vantage Sponsor of the SHRM-LI Annual Conference and Exhibitor's Showcase for more than a decade, NRG helps underwrite the cost of the entire conference and covers the cost of Keynote Speakers. Our sponsorship directly supports the continued education of over 800 attendees from the HR community who attend the conference, providing opportunities for the professional growth of HR leaders, which is vital to our industry. Our Managing Partner, Kim Cottage, is the Foundation Chair for SHRM-LI and a recipient of the Joseph C. Duffy Award for Professional Excellence.
Melville Chamber of Commerce
Participating in monthly meetings and the annual Business Expo is only part of how NRG serves as a proud member of the Melville Chamber Commerce. Our very own Toni Siemann co-chairs the Melville Chamber Young Professionals Group, which encourages the growth and development of young professionals. Toni is also co-chair of the Melville Chamber's Women of Melville Empowerment Network (WOMEN).
Hauppauge Industrial Association
NRG is a proud member and supporter of the HIA-LI, sharing information and working to better businesses throughout the community.
National Recruiting Group (NRG) is a boutique firm that is changing the landscape of staffing. The managing partners are responsible for creating our innovative approach. The firm consists of professionals with decades of experience working together as a team, developing a network of quality employees and companies who value them. The NRG team is made up of individuals who know the value of personal commitment, professional understanding and strong relationships, and they bring it all together for your benefit.
Phone Number: 877-500-1300
Email: info@nrgusa.com
Full Address: 68 South Service Road Suite 100 Melville, NY 11747
National Recruiting Group Reviews
More Recruiters Based on Specialities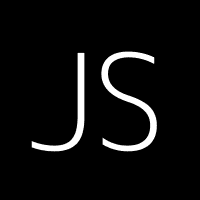 Johnson Service Group, Staffing & Recruiting
Johnson Service Group, Inc. (JSG) is a leader in the staffing and consulting services industry, with over 35 years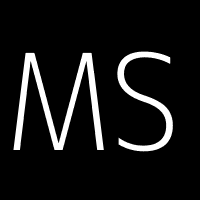 Micann Services Recruiting
Placement firm specializing in Allied Health including Radiology and Diagnostic Imaging, Respiratory Therapy, Clini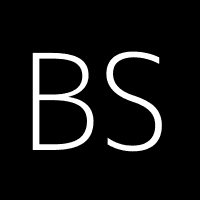 Bryant Staffing is a full-service agency with 4 locations throughout New Jersey.