Career Smart
Macon
Contingency, Retained, Staffing

Excerpt
The philosophy behind the company is straightforward: Place the best candidates in the right positions. We use a thorough process that starts with a deep understanding of our client's company and the

Company Description
Career Smart was founded in 2005 when Patsy Barron decided that it was time to start a new business. She had been working with a temporary staffing agency based in Middle Georgia for several years and found that her clients needed help with higher level recruiting. In the late 1990s and early 2000s, key accounts began asking her to fill direct hire managerial positions, both in Georgia and out of state. Clients like Coca-Cola, Cellular One, and KaMin began to rely on Patsy's thorough approach to executive and managerial recruiting. She enjoyed the work, and by the mid-2000s, she thought the time was right to start her own firm.
The philosophy behind the new company was straightforward: Place the best candidates in the right jobs. With a natural orientation to detail, Patsy systematized an approach to management recruiting that she now calls precision recruiting. It's an intensive process that starts with a deep understanding of the client company and the position they need to fill and utilizes multiple resources to identify, contact, and select candidates that are qualified, highly competent, and fit the corporate culture.
Career Smart gained a few key accounts quickly, and within a few months Patsy was able to bring in an associate. Tara Krigbaum had worked with Patsy in the staffing industry and joined the new company in November 2005. The small team meshed quickly and Career Smart continued to grow.
Over the next few years, the company's reputation for integrity and successful placements resulted in referrals and a steady expansion of the business. Several larger accounts came on board, including a few Fortune 500 companies, and Career Smart began to recruit for offices over a larger geographical area – first in the Southeast and later, with recommendations from clients and successful placements, across the continental United States.
The 2008 recession slowed the pace of business, but Career Smart had been conservatively managed during the first years of the business and was well set to weather the downturn. While the pace of hiring declined among Career Smart's clients, many also recognized the value of the company's precision approach to recruiting. Operating with tighter resources, they couldn't afford the expense of poor management hires. Career Smart's placements succeeded at a high rate, providing the company's clients with a cost effective solution – especially when clients needed to fill mission critical or highly specialized positions.
As the economy recovered, the company continued to thrive. In 2015, Career Smart relocated to new offices in a beautifully restored downtown Macon, GA landmark, the old Armory Building. Built in 1885, the building was originally the home of the Macon Volunteers, a voluntary military unit that doubled as a civic organization through the early years of the 20th century. Now, over a century later, the new location puts Career Smart in the midst of the revitalization of the downtown Macon community and provides a central location that's convenient for Career Smart's Middle Georgia clients.
Career Smart remains active and engaged in our industry and in the local community and continues to add new clients from all over the United States. We hope you'll get in touch with us if your organization can benefit from our personalized and precise approach to management and executive recruiting or if you're a job seeker and would like to submit a resume.
The philosophy behind the company is straightforward: Place the best candidates in the right positions. We use a thorough process that starts with a deep understanding of our client's company and the positions they need to fill; then we follow through with detailed screening and an objective assessment of the candidate's capabilities and career path.
Phone Number: 478-474-5552
Full Address: Career Smart Executive Recruiters 484 First Street, Suite 1 Macon, GA 31201
More Recruiters Based on Specialities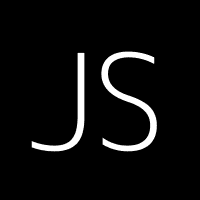 Johnson Service Group, Staffing & Recruiting
Johnson Service Group, Inc. (JSG) is a leader in the staffing and consulting services industry, with over 35 years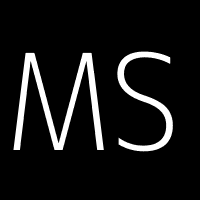 Micann Services Recruiting
Placement firm specializing in Allied Health including Radiology and Diagnostic Imaging, Respiratory Therapy, Clini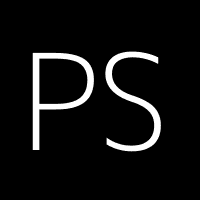 We are a full-service staffing firm providing 7-day 24-hour service to all of our clients.