Wang & Li Asia Resources
China, Beijing
Permanent, Staffing, Temporary

Excerpt
Specializes in the recruitment of bilingual/international-caliber professional and management talent for leading international companies in China.

Company Description
If you're like nearly every one of our Wang & Li professionals before joining our company, it's likely that you've never considered pursuing a career in the recruitment industry. But here are 10 good reasons to explore one with us for career opportunities right now at the Associate, Consultant, and Manager levels.

#1 Wang & Li is different from any other recruitment firm on the planet – Our business model goes against any impression you may have about working for a recruitment firm. Rather than a traditional sales-oriented, headhunting approach to our business, we are committed to performing as true consultants and business professionals who are able to provide high, value-added expertise and solutions to the companies and individuals that we work with.

#2 Our career development objective for our people is to develop them into outstanding, well-rounded Consultants, Managers, and Business Leaders – Our business approach is able to develop outstanding Consultants. In addition, our GM and Beijing Branch Manager started with us as Associates and stepped into management roles within three years. If your career objective is to become a GM, MD, CEO, or highly successful business-leader, then we can help you to achieve that objective.

#3 Our clients are top-tier, international companies – 90% of our clients are industry-leading, international companies in the IT/telecom, consulting, private equity/investment banking, business services, consumer products and consumer services, and manufacturing and manufacturing services industries (please visit our website to view our client list). This gives our professionals exposure and access to the top businesses and talent in China.

#4 Our business is growing at a rate of 50-70% a year – The significant impact of this is that when a company is growing that fast, it provides an outstanding environment of opportunity to its employees.

#5 90% of our Associates and Consultants have no previous HR or recruitment industry experience – Instead of sales-oriented people, we look for those who are consulting and business-oriented. As a result, our employees come from hospitality, IT, telecom , Consulting, Financial Services, RETAIL, and Trading Industry Backgrounds, to name A FEW.
.
#. 6 Yet, typically Our entry-Level Become Commission-earning Associates, Consultants WITHIN 9-15 months - Achieve the this They and the without the HR or the any Previous recruitment industry work experience!

#7 Most Wang & Li Consultants lead and support two Associate resources – where Consultants at other recruitment firms typically lead just one search resource (or just share a resource) or just perform as individual contributors, our Wang & Li Consultants are expected to develop themselves and perform as strong Team Leaders and future Managers.

#8 Where top Consultants among our competitors generate revenues of around RMB1.2 – 1.5mn/year, about 1/3rd of our Consultants generate this amount a year, or better – This is a result of the excellent training and resources that we provide, the attractive clients that we work with, and our supportive team environment.

#9 On average, annual compensation increases by over 150% for our 1st year Consultants, and by over 75% for our 2nd year Consultants – The ability to generate high revenues means high commissions earned by our Consultants.

#10 Our company culture and environment is extremely open, supportive, and team-oriented – Come visit our Wang & Li Beijing or Shanghai office. Once you step inside, you'll know how true this is.
Phone Number: 021-62885426
Full Address: Room 901, Orient Overseas Building, 841 Yan'an Middle Road, Jing'an District, Shanghai
Wang & Li Asia Resources Reviews
More Recruiters Based on Specialities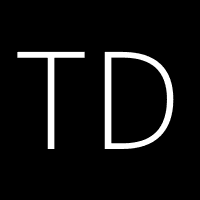 Domar Companies, LLC specializes in recruiting Hispanic and multicultural diversity professionals across most indus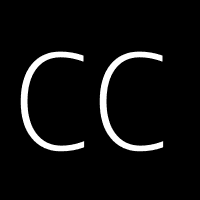 A Japan focused bilingual online recruitment resource for jobs in Japan and the Japanese job market. Includes jobs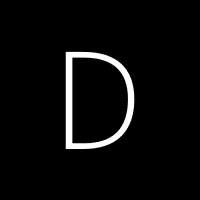 Executive Recruitment firm specializing in the placement of Hispanic Advertising and Marketing Professionals Nation