Maritime Executive Search International, Inc.
Asia, Central & South America, Europe, United States, Gladstone
Retained, Experienced

Excerpt
A retained executive recruiting firm devoted exclusively to the global shipping, offshore and maritime related industries.

Company Description
About Our Maritime Recruiting Business
Our maritime recruiting firm focuses on senior level executive and management positions with a minimum of $150,000 USD in compensation. Our recruiting services are used to locate board directors, chief executives, managing directors, presidents, vice presidents, directors and senior level managers. Our maritime recruiters, specialize in executive search and selection.
We assist corporate boards, company owners, private equity and venture capital funds in identifying, recruiting, assessing and hiring executive level leadership throughout the world.
Our maritime recruiters serve all sectors of the industry, including:
Shipping Companies: Ocean and inland transporters of passengers and cargo.
Our maritime recruiters have international recruitment experience and can locate, assess and recommend shipping, shipbuilding, marine engineering and offshore oil & gas executives throughout:
North America
South America
Europe
Asia Pacific
Our maritime recruitment consultancy works throughout the international marine industry providing executive recruitment services to organizations engaged in all sectors of the industry.
Naval Architects and Marine Engineers: The research, design and development of marine vehicles and structures.
Shipbuilders, Ship Repairers and Yacht Manufacturers: The construction or repair of ships and luxury vessels.
Ships Equipment Suppliers: Systems and component manufacturers that supply the shipbuilding, ship repair and yacht manufacturing sectors of the marine industry.
Offshore Drilling Contractors and Subsea Service Providers: Those organizations actively engaged in the operation or servicing of an offshore oil or gas platform.
Port Authorities: A government or quasi government public authority charged with operating a port.
Classification Societies: Organizations that promote the safety of life, property, seas, ships and the marine environment.
Marine Insurers: Companies providing insurance against the loss or damage of ships, cargo and terminals.
Offshore Alternative Energy Companies: Those organizations primarily engaged in the generation of power from wind, waves or ocean currents.
Phone Number: (800) 727-2010
Maritime Executive Search International, Inc. Reviews
More Recruiters Based on Specialities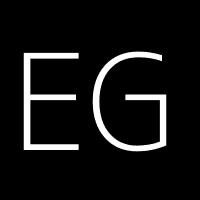 El Greco Ship Manning and Management Corp
Providing Filipino crew to international vessels since 1964. Founding member of FAME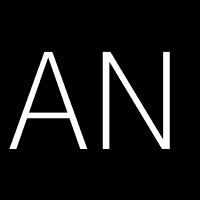 Aquaculture, conservation, fisheries, limnology, marine science and oceanography, maritime heritage, ocean engineer