Career Management Associates
Maine, Portland, Boston, New Hampshire, Manchester, Bedford
Permanent, Temporary

Excerpt
Since 1995, CMA has served in a management consultant capacity with respect to companies executive and professional search needs.

Company Description
CMA's Executive and Professional Search services deliver people that fit. Our unique team recruiting approach ensures the best match, and we guarantee it.
MISSION STATEMENT
We are an engaged team of professionals providing customized HR Solutions through results driven partnerships for mutual success and growth.
CORE VALUES
Commitment
Committed to our Mission, our clients' and each other
Fun
We take our job seriously but ourselves lightly
Integrity
Always being honest and morally upright
Respect
Honor and value our commitment to our clients and to ourselves
Teamwork
Working as a team to achieve our goals
Founded
Founded in 1992, Career Management Associates (CMA) initially serviced the greater Portland, ME market, primarily by providing individual career assessment and coaching services.
1995
Services Expanded
By the mid-1990's, CMA was offering corporate outplacement, executive search, and executive coaching services. Professional contract employment rounded out the offerings by the late-1990's, with expansion continuing across many industries.
2007
New Location
In 2007, the firm formally entered the New Hampshire and Vermont markets through its new affiliation with Lincolnshire International (LI) and Arbora Global, together boasting more than 200 independently owned and operated outplacement/coaching firms, worldwide. This continued affiliation allows CMA to enjoy all the benefits of a large, multinational consulting firm, while maintaining local roots and providing personalized service to our clients.
2009
HR Services Offered
In 2009, under new ownership and in response to client needs, Career Management Associates added HR Services to its growing portfolio. This service supports our clients' existing HR departments and assists companies that do not have an HR presence, by designing and customizing HR solutions. A new website was launched which outlined new and established services as well as the introduction of our new office in Bedford, NH. Technology initiatives led to Career Workspace, an online career portal for job seekers, and several HR compliance webinar-training modules.
2010
Unprecedented Growth
In 2010, CMA increased its services and program offerings to better support our clients' expanding needs. A strong social media presence was introduced through blogging, LinkedIn, Facebook, and Twitter to remain in constant contact with our clients and the business community.
2012
New Corporate Headquarters
In 2011 and 2012, with our services and program portfolio becoming more robust and with continued growth in client business relationships, CMA expanded its professional staff and moved into a larger office on Congress Street in Portland. Career Management Associates has proudly combined technology and expertise to provide the most effective and personalized HR services in Northern New England.
2014
Power Hour Radio Show
CMA's growth continued in 2013 and 2014 with the launch of the HR Power Hour radio show hrpowerhour.com . CMA's President David Ciullo hosts this HR educational radio program that is dedicated to all things in the Human Resources world. Regional, national and international guests educate the audience on current and relevant HR topics as well as they provide valuable insight into Human Resources Management today.
2015/2016
Dale Carnegie Maine Aquired
An exciting acquisition and powerful global brand is added to the CMA family. The Dale Carnegie Maine franchise dramatically expanded CMA's training in corporate solutions. In addition, new digital live online solutions and public courses in sales, leadership, interpersonal, and high impact presentation skills were added to assist our clients and individuals.
Phone Number: 207.780.1125
Email: admin@cmacareer.com
Full Address: 51 US Route 1 Suite Q1 Scarborough ME 04074
Career Management Associates Reviews
More Recruiters Based on Specialities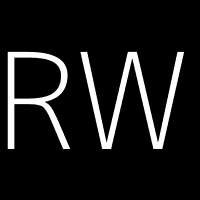 Staffing Soluctions for Engineering, IT, Manufacturing Management.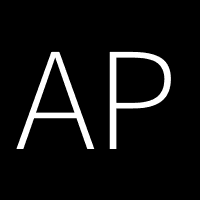 Atlantic Personnel Search, Inc.
An executive search and placement firm specializing in recruiting professionals of all levels for the Restaurant, H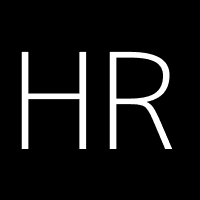 Human Resources Management Associates, Inc.
Human Resources consulting and outsourcing