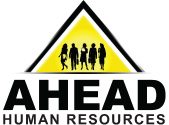 Ahead Recruiter
Kentucky, Nebraska, Texas, Alabama
Permanent, Staffing, Temporary, Temp To Perm

Excerpt
Whether you need to fill positions for a day or staff an entire department or function for years, we can help with a variety of staffing services.

Company Description
AHEAD Human Resources began business as a staffing company in 1995, when, after flying home from a trip, the founders, Bill Bellis, a seasoned entrepreneur, and his wife, Andrea, had a vision to do something meaningful by finding "good jobs for good people." AHEAD began offering PEO (Professional Employer Organization) services in 1996, and has evolved into a full service Human Resource services company.
From the beginning, one of the organization's strategic growth initiatives was to develop a national footprint through franchising. AHEAD Human Resources Franchise Corporation began offering Staffing and PEO franchises in 2000, and currently offers franchises in select areas of the U.S.
AHEAD Human Resources began life 25 years ago, in March, 1995, as a temporary staffing agency. The business was started by entrepreneur Bill Bellis, and his wife Andrea. Bellis had previously owned and operated several successful businesses, including a large Coca-Cola Syrup Distributorship. He and Andrea came out of semi-retirement to establish the new company with a commercial, and somewhat humanitarian, goal of matching up employers and people looking for work. In fact, "We're the people … people" is one of the company's registered service marks.
In January, 1996, AHEAD expanded into the then new field of employee leasing, becoming one of the first Professional Employer Organizations, "PEO," in the state. The firm continues to offer PEO services, and has evolved into offering outsourced Human Resource Services to small and mid-size businesses, basically becoming their offsite HR department. Three years later, in 1999, the company began offering franchises for both the Staffing, and PEO businesses.
Bellis could not have been more prophetic about the company's future when he remarked in a 1996 Business First article that "Our No. 1 asset is our experience," as AHEAD's management team has an average of 21 years with the company. Kristi Hagan-Mullins, President, started in 1996, and leads the Human Resource Services division; Karen Jones, CFO, started in 1998; Michelle Jessee Vincent, VP, started in 2005, and leads the Staffing/Recruiting division; and Kyle Smith, CEO and Counsel, has been associated with the company since 1997. Additionally, the Bellises still own, and remain involved with, AHEAD by serving on its Board of Directors.
AHEAD's continued success is based on differentiating itself from its competitors by building strong working consultative relationships with clients. For example, HR Services customers are not required to utilize a complicated software program, as many larger HR outsourcing companies require. If a client wants a new HR policy or form, they need only call their dedicated HR representative at AHEAD. Staffing clients have a dedicated recruiter who actually tours each client's business in order to have a complete understanding of the work assignments that recruited employees will be engaged in.
AHEAD's commitment to client relationships is evidenced by this comment from a recently acquired Human Resource Services client, "The transition was seamless in all phases, and the level of expertise and competency continues to impress us. AHEAD is truly a hands-on Human Resource services provider."
About AHEAD HR & Staffing
At AHEAD Human Resources and Staffing we specialize in partnering with companies who want to save time, money, and hassles whether it be related to recruiting, hiring, managing or terminating employees or in the area of HR administration.
We can help with all aspects of the employee lifecycle, from recruiting to termination and all areas in between. AHEAD offers a variety of solutions so you can get back to focusing on your business – and growing it! We're here to help you in just about every area of Human Resources – from temporary workers to complete HR administration.
We've been serving companies with Staffing and HR for more than 20 years. Our staff is dedicated to two things: Great Customer Service and helping your business grow!
AHEAD knows that it is getting harder and harder to run a business. The regulations are ever-changing and recruiting and hiring the right employees can be a nightmare of endless rounds of interviewing and add on top of that; employee turnover.
Phone Number: 888-749-1000
Full Address: 2209 Heather Ln Louisville, KY 40218
More Recruiters Based on Specialities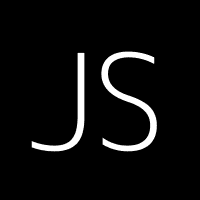 Johnson Service Group, Staffing & Recruiting
Johnson Service Group, Inc. (JSG) is a leader in the staffing and consulting services industry, with over 35 years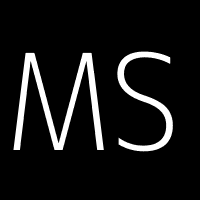 Micann Services Recruiting
Placement firm specializing in Allied Health including Radiology and Diagnostic Imaging, Respiratory Therapy, Clini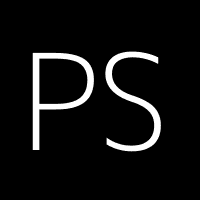 We focus solely on communications and marketing positions for our clients. Our client roster consists of emerging,