Automotive Search Group
United States
Permanent

Excerpt
Making automotive staffing easy for dealers since 1996. Automotive Search Group is a permanent placement automotive recruiting agency for dealerships nationwide. Let us do the work for you.

Company Description
Our goal is to make your hiring process easy and efficient for Dealer Principals. Our industry knowledge and the professional and ethical way that we do business is the reason we have long-term stability and lasting relationships with our clients. We send you the most relevant automotive candidates for your search that we have thoroughly pre-screened in order to take the leg work out of your hiring process. The more specific you are with us about your ideal candidate, the better we can help you find the right match fast.
Our Company Emphasizes the Following in Order to Help Dealerships Find the Right Candidate:
Building Long-Term Relationships:
Our personalized service helps us find the best candidate for the position. Finding the perfect match is the ultimate test for a successful placement. We have many successful long-term relationships with both dealers and candidates and can provide outstanding references from many leading dealers throughout the country. By building long-term relationships with you we are able to pinpoint exactly the type of candidate you are looking for to ensure they have both the abilities and right cultural fit for a long-term successful hire.
Our knowledgeable staff, full of former dealership General Managers and Sales Managers, truly know the ins and outs of automotive dealerships and will save you time because we make sure that dealers only see the best candidates. This has allowed us to service dealers for over twenty years with many loyal and repeat clients.
Confidentiality:
We understand that maintaining confidentiality is vital for dealerships to run smoothly. Many times organizations need to replace someone that does not know they are being replaced, this can be a difficult position for dealers to fill on their own without setting off alarms.
By using our services you can ensure that no one in your dealership knows that you are seeking replacement of current personnel or adding additional personnel.
Maintaining a Current Database:
We never throw out a resume and over our twenty plus years in business we have compiled an extensive list of applicants throughout the United States. This enables us to draw from a pool of already screened applicants –not simply those scanning the internet or newspaper.
While we have a database of thousands of candidates who work in the automotive industry all across the country, we only send you resumes of applicants who are both qualified and truly interested in the dealership's position.
Passive Candidates:
Many of our best applicants request confidential searches and come to us while currently employed, though confidentially looking for new opportunities. We have built relationships with candidates who do not actively apply to positions or post their resumes online but who want us to keep them in mind for opportunities that may be a better fit or larger opportunity than their current position. This leads to a pool of candidates that are not outwardly available.
Cost:
There is absolutely ZERO cost to trying our services. We charge our clients only when a placement is made. Therefore, it costs nothing to list a position with Automotive Search Group, or to interview our qualified applicants. We carefully screen our candidates AND offer a guarantee for all placed candidates. Internet and newspaper ads are costly and often result in unwelcome volume of candidates, as well as no guarantee that you'll find the right person. Let us help.
Is it worth it?
We have many successful long-term relationships with both dealers and candidates and can provide outstanding references from leading dealers throughout the country. Like we stated before, there is zero fee to trying our services – the only charge is if you do decide to hire one of our candidates.
Why not call us for a short chat to see if we can help you? We're confident we can.
Call Automotive Search Group Today at:
Phone: 888-697-0091

Phone Number: 508-620-6300
Full Address: 150 Speen Street, STE 306, Framingham, MA
More Recruiters Based on Specialities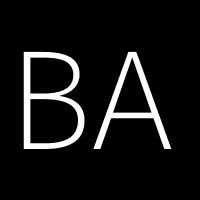 Recruits automotive professionals for dealerships nationwide.
Making automotive staffing easy for dealers since 1996. Automotive Search Group is a permanent placement automotive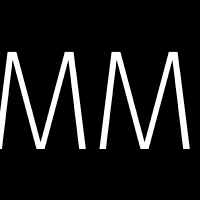 We offer a turnkey recruiting service and DIY Success-based "Try-Before-You-Hire" web service exclusively for the a