Provisional Recruiting
Eastern Washington
Staffing

Excerpt
The tech team you build will have a huge impact on your company's success. A Local Approach To Hiring and Recruitment in Spokane, Northern Idaho and throughout the Northwest

Company Description
A Local Approach To Hiring and Recruitment in Spokane, Northern Idaho and throughout the Northwest
Whether you are looking for a temporary job or a long-term career, Provisional Recruiting is connected to the very best employers in Spokane and throughout the Northwest. We work closely with companies and candidates to make a perfect match for both parties.
As the preeminent staffing agency in the Northwest, we take pride in our commitment to helping individuals secure the perfect permanent or temp job, and giving our business partners the right new hire at just the right time.
Whatever Your Career Path, We Are Here to Help Your Job Search
No matter what type of your work you do, Provisional Recruiting is your career advocate and our staffing experts have the connections to help you find that perfect job.
Founded in 1994, Provisional Recruiting + Staffing Services is an independent specialized recruiting and staffing firm headquartered in Spokane's Northpark Building. Provisional Recruiting + Staffing Services has rapidly established itself as the Inland Northwest's leader in financial, office, healthcare, commercial and technology recruiting. We are committed to the long-term success of our company through superior customer and candidate service.

Provisional is organized into five specialized staffing divisions to better serve key markets and talent areas:
ACCOUNTING - Focus on finance and accounting recruiting & staffing
HEALTHCARE - Focus on medical and dental recruiting & staffing
OFFICE - Focus on administrative recruiting & staffing
TECHNOLOGY - Focus on technical recruiting & staffing
COMMERCIAL - Focus on industrial recruiting & staffing
Provisional Recruiting + Staffing Services has become the Inland Northwest's leader in specialized staffing by providing:
An extensive pool of candidates with specific industry knowledge and skills
A full suite of staffing services including contract, contract-to-hire, and full-time direct-hires
Career counseling, training, and excellent benefits to Provisional's contract staffing professionals
Wide-ranging use of recruiting resources, including: social media, online job sites, local media sources, local college, university and technical schools, and broad employee referral network
Experienced Provisional Recruiting Managers with proven specialized industry experience and expertise
Philosophy
Provisional Recruiting + Staffing Services philosophy is simple. We believe we have two clients - our customers and our employees. Our success and reputation is built around each. We know our relationship with both is mutually beneficial and we continually strive to satisfy each at the highest possible level.
Mission Statement
Provisional Recruiting + Staffing Services is the Inland Northwest's premier specialized recruiting and staffing service. We are committed to outstanding service for both our clients and employees. We our dedicated to:
Exceeding client and employee expectations
Demonstrating professionalism, integrity, and dedication
Developing long-term relationships based on trust and respect
Being socially responsible and making a difference in the community
Phone Number: (509) 444-8871
Full Address: 420 W. DEAN AVENUE, SUITE 100 SPOKANE, WA 99201
Provisional Recruiting Reviews
More Recruiters Based on Specialities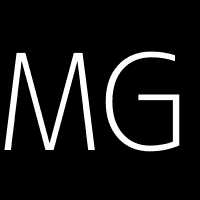 Has practices in medical device, pharmaceutical, bio-tech and emerging technologies industries.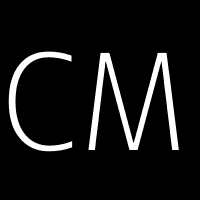 Career Management Group, LLC
Personnel Consultants and Employment Specialists focusing on New Jersey, New York, and Pennsylvania with Nationwide