ManPower Group Middle East
Middle East
Contingency, Permanent, Staffing

Excerpt
ManpowerGroup is the world leader in innovative workforce solutions, connecting human potential to the power of business.

Company Description
ManpowerGroup is the world leader in innovative workforce solutions, connecting human potential to the power of business. ManpowerGroup serves both large and small organizations across all industry sectors through four main brands and offerings: ManpowerGroup Solutions, Experis, Manpower and Right Management.
We operate a worldwide network of offices in 80 countries and territories. With global insight and local expertise, ManpowerGroup partners with clients to accelerate their business by providing the people and services that raise the quality, productivity and efficiency of their total workforce, including recruitment and assessment, training and development, workforce consulting, outsourcing and career management.
1948
Manpower Founded
Manpower is founded in Milwaukee, Wisconsin, U.S., in 1948 by attorneys Elmer Winter and Aaron Scheinfeld. Manpower began with an idea — Winter and Scheinfeld needed a typist to work on a deadline project but were unable to source a substitute on a temporary basis. This led them to ask other businesses how they coped with staffing emergencies — none had a satisfactory answer. Winter and Scheinfeld concluded that there was a market for a temporary help agency — and Manpower was born.
1952
We Are Here
Manpower expands its operations in the United States to include locations in Minneapolis, Cleveland, Cincinnati, New York, Pittsburgh and Boston.
1956
First International Offices Open
Manpower becomes an international company, opening offices in Montreal and Toronto.
UK Expansion
Manpower expands into Europe by establishing operations in the U.K. ManpowerGroup now has offices in 29 countries in Northern Europe: Austria, Belarus, Belgium, Bulgaria, Croatia, Czech Republic, Denmark, Estonia, Finland, Germany, Hungary, Ireland, Kazakhstan, Latvia, Lithuania, Luxembourg, the Netherlands, Norway, Poland, Romania, Russia, Serbia, Slovakia, Slovenia, South Africa, Sweden, Switzerland, Ukraine and the U.K.
1957
France Expansion
Manpower establishes operations in France, which has grown to become the company's largest international market. Today, ManpowerGroup's Southern Europe Region includes operations in France, Greece, Guadeloupe, Israel, Italy, Martinique, Monaco, Morocco, New Caledonia, Portugal, Réunion, Turkey and Tunisia.
1962
MEOS Launches In The US & Canada
Manpower launches the Manpower Employment Outlook Survey, a quarterly forecast of employment intentions across regions and sectors, in the United States and Canada.
1967
Manpower Stock Is Publicly Traded On The NYSE
Manpower becomes a public company with an initial public offering on the New York Stock Exchange (NYSE) under the ticker symbol: MAN.
1968
Manpower Technical Established
Manpower recognizes a demand for temporary employees in fields outside of the traditional office, clerical and industrial arenas. A new division, Manpower Technical, is established to specialize in areas such as engineering, drafting and entry-level IT staffing. This represents Manpower's launch into the business of staffing degreed professionals.
1969
Central America Expansion
Manpower establishes its Central American operations in Mexico. Today, ManpowerGroup operates in Costa Rica, the Dominican Republic, El Salvador, Guatemala, Honduras, Mexico, Nicaragua and Panama.
"Conscience of Manpower" Philosophy Introduced
Company co-founder Elmer Winter introduces the "Conscience of Manpower," a corporate philosophy that recognizes the company's people as its greatest asset and encourages equal treatment.
1973
Manpower Moves Into New International Headquarters
After 25 years of business, Manpower moves international headquarters to a suburb of Milwaukee. The company was located at this facility until September 2007, when the company moved to downtown Milwaukee in a new consolidated headquarters.
1974
Revenue Exceeds 50% From Its Offices Outside The US
In fiscal 1974, Manpower for the first time derives more than 50% of its revenues and net earnings from offices outside the United States.
1976
Parker Pen Company Acquires Manpower
Elmer Winter retires and sells Manpower to the Parker Pen Company in Janesville, Wisconsin. Manpower eventually emerged independent of Parker Pen in 1986.
Mitchell Fromstein Named President and CEO
Upon Elmer Winter's retirement, Mitchell Fromstein joins Manpower as President and CEO. He will serve in this capacity for the next 23 years.
Predictable Performance System Introduced
Manpower's proprietary process of interviewing, testing and training workers, and matching them to jobs for which they are well suited, is formed into a comprehensive system named the Predictable Performance System. This system later becomes the basis for Manpower's ISO 9000 quality program.
1985
1000 Offices Worldwide
Manpower surpasses 1000 offices worldwide.
1986
Manpower Emerges Independent Of Parker Pen
Manpower emerges independent of the Parker Pen Company, and Manpower Inc. shares are listed and traded on the New York Stock Exchange under the symbol: MAN.
1987
Ultradex™ Introduced
After more than three years in development, Manpower introduces Ultradex™, a validated battery of tests, which is still the only system of tests in the employment services industry designed to determine an applicant's quality work ethic, attention to detail, ability to follow verbal and written instructions, speed and dexterity, and skills and abilities in performing job tasks related to industrial assignments. These tests assure that Manpower temporary employees will enjoy their jobs and have the right skills to be successful.
Brook Street Bureau Acquired by Manpower
Manpower acquires Brook Street Bureau, a U.K. firm with a focus on the supply of permanent, temporary and contract staff to office, secretarial and light industrial positions. This acquisition represents Manpower's launch into the business of permanent staffing.
Worldwide Sales Surpass $1 billion
Manpower Inc. worldwide sales surpass $1 billion.
1994
2000 Offices Worldwide And Sales Surpass $5 Billion
Manpower continues to expand its global footprint, with over 2000 offices worldwide and sales of more than $5 billion.
L'Institut Manpower Launched by Manpower France
France launches L'Institut Manpower, which brings together sociologists, economists, business leaders, independent labor market experts and thought leaders to discuss changes in the world of work. The institute develops and presents studies to anticipate, comprehend and explain labor market and employment developments and their stakes.
1995
Outsourcing Solutions Offered To Manpower Clients
Responding to client demand, Manpower begins to offer HR and process management outsourcing services on a limited basis. This was expanded to a service line across countries in 2003, and became a formal business unit, Manpower Business Solutions, in 2004.
1998
World Cup Football (Soccer) Tournament In France Sponsored By Manpower
As a sponsor/supplier of the 1998 World Cup football (soccer) tournament in France, Manpower hires and trains people for every World Cup-related job, from the site managers who have overall responsibility for operations at each World Cup venue to the more than 12,000 volunteers.
Global Learning Center Launched
Manpower creates the Global Learning Center (GLC) to deliver computer-based training via the Internet to its global workforce. An ever-expanding library of administrative and computer training courses is available online to Manpower temporary employees and contractors in nine languages through the GLC, which provides them with greater ability to improve their skills and advance their careers.
3000 Offices, 50 Countries and Sales of More Than $10 billion
The Manpower network continues to expand, with the company adding 1000 offices and doubling its sales in only four years. At this time, the company has a presence in 50 countries around the world.
1999
Jeff Joerres Named CEO; Mitchell Fromstein Retires And John Walter Named Chairman
Mitchell Fromstein retires as president, CEO and chairman of the board of directors. Fromstein is named chairman emeritus, Jeffrey Joerres is named president and CEO, a promotion from his previous position as senior vice president of European Operations and Global Account Management and Development. John Walter, retired president and COO of AT&T, is named non-executive chairman of the board.
Manpower Professional Brand is Launched in the U.S. and Canada
The former Manpower Technical division is rebranded within the U.S. and Canada as Manpower Professional to reflect the expanded range of professional staffing services provided to customers in IT, engineering, telecommunications, finance, scientific and other professional areas.
TechReach™ Launches in the US
Manpower launches TechReach in cities across the U.S., which is a program that provides underemployed people with intensive training, technical certification, continuous skill upgrades, mentoring and positions with employers within their community.
2000
Elan Group, Ltd. Acquired By Manpower
Manpower acquires Elan Group, Ltd., one of the largest independent IT staffing firms in Europe, and plans to merge its IT staffing operations across Europe under the Elan brand. This merger will create a dynamic force for pan-European leadership in the IT staffing industry.
2001
Jeff Joerres Named Chairman Of The Board
Jeffrey A. Joerres, president and CEO of Manpower Inc., is given the additional title of chairman of the board at the annual shareholder meeting on May 1. John Walter, who was non-executive chairman since April of 1999, remains on the Manpower Inc. board of directors.
Jefferson Wells International Acquired by Manpower
Manpower acquires Jefferson Wells International, Inc., a rapidly growing professional services provider of internal audit, accounting, technology and tax services, for $174 million in July of 2001. The firm is based in Milwaukee and has offices throughout the U.S. and Canada.
2003
4000 Offices Worldwide
Manpower's network expands to more than 4000 offices around the world.
Global Expansion of Permanent Placement Services Begins
Labor market deregulation around the world allows Manpower to expand its permanent placement service offering globally.
2004
Right Management Consultants Acquired By Manpower
Manpower acquires Right Management, the world's largest career transition and organizational consulting firm, for approximately $488 million in January of 2004. The firm is headquartered in Philadelphia and serves clients through a global network of 300 service locations in 35 countries and via the Internet.
Manpower Foundation Established by Manpower Mexico
Manpower Mexico launches the Manpower Foundation to support programs aimed to help improve employability.
Olympic Games in Athens Staffed by Manpower Greece
Manpower Greece provides workers for many areas of the Olympic Games in Athens, experiencing record revenues and placements for the year.
2006
Manpower Launches Its New Brand Identity Logo
For the first time in Manpower's 58-year history, the company undertakes a global rebranding, emerging as a leader in the employment services industry and an expert in what's now and what's next in the world of work.
2008
Middle East Expansion
In January 2008, Manpower acquires Clarendon Parker Middle East, making Manpower Middle East the clear market leader for employment services in the region, with operations in United Arab Emirates, Bahrain, Kuwait, Qatar and Saudi Arabia. To date, Manpower has operations in 80 countries and territories.
2011
ManpowerGroup - The World's First Innovative Workforce Solutions Company Evolves From Manpower Inc.
Manpower Inc. becomes ManpowerGroup, evolving to reflect the new challenges and complexity brought by the Human Age. To reflect this new reality and better articulate its family of brands and suite of solutions, ManpowerGroup now includes: Manpower (the global leader in contingent and permanent recruitment and the core of ManpowerGroup's business), Experis (a combined, consolidated, professional resourcing business to be rolled out over time), Right Management (the world's largest outplacement company and world leader in talent and career management workforce solutions) and ManpowerGroup Solutions (providing clients with human resources and outsourcing services, and outcome-based workforce initiatives).
Experis Launches
Three of the leading professional talent and solutions organizations in North America announce their brand evolution, logo change and name change to Experis, delivering in-demand talent for mission-critical positions within IT, finance and engineering.
2014
Jonas Prising To Serve As The Company's Fourth Chief Executive Officer (CEO) Effective May 1, 2014
Jonas has been nominated to join the board of directors. Prising is currently ManpowerGroup president and executive vice president for the Americas and Southern Europe. Joerres will assume the role of executive chairman upon Prising's appointment.
Phone Number: +971 4 391 0460
Email: info@manpowergroup.ae
Full Address: Building 1, Office 204, Dubai Internet City PO Box 26359, Dubai, UAE
ManPower Group Middle East Reviews
More Recruiters Based on Specialities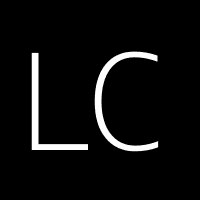 Recruiting firm specializing in the Healthcare industry. Placing IT, management, and administrative professionals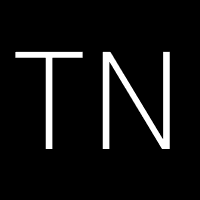 The Newport Group Executive Search
Executive search firm providing exemplary recruiting solutions for growth industries across North America.
International Information Systems Security Certification Consortium, Inc.