Englehart Consulting
Canada, Europe, Brussels, United Kingdom, Ireland, United States
Serves Big Companies, Consulting, Contract, Retained, Temp To Perm, Experienced

Excerpt
ACCOMPLISHED LEADER : SUCCESSFULLY DRIVING GROWTH, TEAMWORK AND EBITDA FOCUSED ON IDENTIFYING PRIVATE EQUITY FIRMS WHERE I CAN LEVERAGE MY DIVERSE, TRANSFERABLE SKILLS AND EXPERIENCE

Company Description
Scott A. Englehart
614-260-9900 ? [email protected] ? https://linkedin.com/in/senglehart ? https://scottenglehart.workfolio.com
Accomplished Leader : Successfully Driving Growth, Teamwork and EBITDA
An accomplished executive with an established track record of collaboratively leading B- to-B sales, outsourcing, relationship management, strategic planning, finance, operations, GRC, M&A and technology teams in highly regulated start-ups, and divisions of cross-functional Fortune 100/500 companies', many of which resulted in successful M&A transactions and integrations. Reengineering/Turnaround Specialist.
Focused on Identifying Private Equity Firms Where I Can Leverage My Diverse, Transferable Skills and Experience in Challenging Roles and Responsibilities.
• 20+ Years of Diverse Business to Business Experience and Knowledge of:
· Asset Managers, Mutual Funds, ETFs, Alt & Hedge Funds, Broker Dealers, RIAs, Banking, Custody, Treasury, Trading, Settlement, Marketing, Program Management, Insurance Products, Annuities, Managed Accounts, GRC/ESG, Consulting, Fintech, Technology, Transfer Agent, Fund Accounting, Retirement Plans, Call Centers, Project Management, and Regulators (SEC, FINRA, & State Insurance Officials)
· FINRA Series 7,24,28,65 and 63
• Longstanding Industry Network and Relationships:
· Clients, Service Providers, Colleagues, Board Members, Strategic Partners, Technology Providers, Stake Holders, Distributors/Broker Dealers, GRC, ESG, RIAs, Insurance Companies, Banks and Custodians, Retirement Plans
· PE, VC, Investment Bankers, Attorneys, Accountants, Consultants, Incubators & Accelerators
• Diverse Leadership Roles & Experience in Highly Regulated Fortune 100-500 Companies and Two Start-Ups (Winsbury/BISYS & Beacon Hill):
· Reengineering/Turnaround multiple divisions of Fortune 100-500 companies. Nationwide and Integrated
· Experience in 25+ M&A Transactions, Integrations and Dispositions
o BISYS, Nationwide, Integrated….
· Senior Management Consultant & Project Manager:
o Identified and Resolved Operational Issues and Strategic Distribution Challenges for Capital Group/American Funds, Lincoln Financial, Penn Mutual, and Other Financial Services Companies
· Partner in a Real Estate Partnership
· Banking: Commercial Lending
· Senior Management Experience
· CEO/President – 3 Companies/Divisions
· President/PFO- 3 Broker Dealers
· Chief Operating Office- 4 Companies/Divisions
· Vice President -3 Companies/Divisions
· Managing Director @ Bank of New York Mellon
· Multiple Board President & Officer Position
• Potential Private Equity Roles / Responsibilities Such as:
· Senior Advisor / Operating Partner
· Lead Due Diligence of Prospective Acquisitions
· Board Member of a Portfolio Company
· COO/CFO/CCO/CEO of a Portfolio Companies
· Reengineer / Turnaround Portfolio Companies
· Lead Integrations of Portfolio Company Acquisitions
· Prospecting / Business Development Role to Identifying Potential Acquisition Targets
· Leverage Existing and Build New Relationships to Expand Networks and Identify Potential Business Opportunities:
Investment Bankers, PE / VC Firms, Accountants, Attorneys, Consultants, Business Owners
• Leadership Skills & Strengths:
· High Energy, Transparent, Collaborative and Execution Driven Management Style
· Experienced at Engaging and Building Relationships with Clients, Prospects, Board Members, Colleagues, Strategic Partners, and Internal Team Members.
· Enjoy Recruiting and Building Teams While Contributing to Great Cultures
· Fascinated to Learn How Business Owners Dive Growth and EBITDA
· Effective Communicator – Clearly Define Strategies, Expectations, and Roles, while also Driving Teamwork, Integration, and Execution
Phone Number: 6142609900
Full Address: 1601 Daventry Lane
Englehart Consulting Reviews
More Recruiters Based on Specialities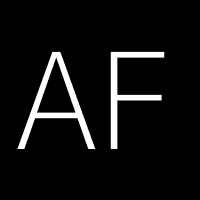 AccountSource Financial Staffing
Accounting and Financial Staffing in South Carolina.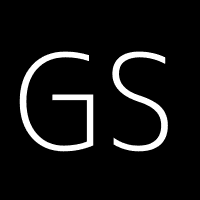 We partner with select private equity funds, hedge funds, investment banks, fund of funds, consulting firms and oth