Colin Baenziger & Associates
United States, Florida, Daytona Beach
Permanent, Retained, Staffing

Excerpt
Colin Baenziger & Associates (CB&A) is a nationally recognized executive recruiting firm owned and operated by Colin Baenziger.

Company Description
Established in 1997, Colin Baenziger & Associates (CB&A) is a nationally recognized executive recruiting firm owned and operated by Colin Baenziger. We are headquartered in Volusia County, FL, with an office in Redmond, WA. Although our primary focus is executive search, we are also often involved in operational reviews of governmental operations. Many of our consultants live and work in other areas of the state and the country and converge on the location where the client's needs exist. We develop an operational plan prior to arrival and our team of experts quickly studies the issues, identifies problems and opportunities, performs the necessary analysis, prepares reports and action plans, and completes the assignment swiftly. The client receives prompt, professional service, and its needs are effectively addressed. We are available for follow-up work, but our goal is to perform the assignment in such a way that existing staff can implement the action plans without additional outside assistance.

Since 2002, we have focused on executive search for local governments. During that period we have conducted searches and/or other work for clients in thirteen states. Since beginning its search practice in 1998, the staff at CB&A has performed over 200 City / County / Special District Manager searches and approximately 300 local government searches overall.

Completion of Projects within Budget
Colin Baenziger & Associates is proud of its record of completing searches within budget. When we quote a price to the client, that price is what the client will pay, no matter how difficult the search is or what unforeseen circumstances may develop. We have never asked a search client for additional fees, even when we were entitled to do so.

Completion of Project on Schedule
Since Colin Baenziger & Associates has been performing recruitments, it has a remarkable record of achievement in meeting our project schedules. In fact CB&A has never missed a project milestone. However, the executive search business involves people, and people are not always predictable. For example, when Monroe County and its first choice for county manager could not reach agreement on contract terms, we repeated the search. We did not miss a project milestone, but the search took five months instead of three.

Diversity
CB&A is widely recognized for its ability to find and attract women and minorities for the positions we recruit for. For example, 45% of the placements we have made as City and County Managers since 2009 have been minorities and/or women.

Litigation
Colin Baenziger & Associates has never been involved in any litigation, except to testify as an expert witness on behalf of one of the parties. Our performance has never been questioned and our clients have never been involved in any legal action as a result of our work.

Drug-Free Workplace Certification
Colin Baenziger & Associates complies with the provisions of Drug-Free Workplace laws and informs all its employees and subcontractors that it is a drug-free workplace. These individuals are made aware of the dangers of drug abuse, the firm's policies concerning drug abuse, available counseling, and the sanctions CB&A may impose if the employees use drugs in the workplace. As a condition of employment, either as an employee or as a subcontractor, our personnel must abide by our policy and must notify us of any conviction or pleas of nolo contendere to drug charges.

Insurance
To protect our clients, Colin Baenziger & Associates maintains the following insurance coverages: (1) general liability insurance of $1 million combined single limit per occurrence for bodily injury, personal injury and property damages, (2) automobile liability insurance of $1 million per accident, and (3) professional liability insurance of $1 million per occurrence. As a small firm, with less than five employees, we are not normally subject to the requirements for workers compensation and employer liability insurance. If required by the client, and if it is available to us, we will obtain these two coverages prior to contract execution.
Phone Number: 561.707.3537
Email: Colin@cb-asso.com
Full Address: 2055 South Atlantic Avenue, Suite 504, Daytona Beach Shores, FL 32118
Colin Baenziger & Associates Reviews
More Recruiters Based on Location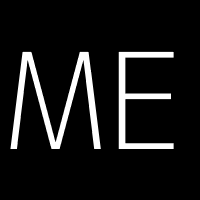 MH Executive Search Group
MH Executive Search Group is a recruiting firm that specializes in the placement of qualified personnel, within the packaging and flexographic and digital printing industries exclusively.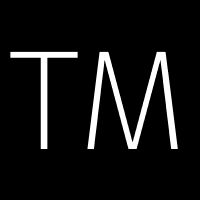 The Mullings Group Search
TMG is MedTech's one-stop shop for talent acquisition. We provide the full spectrum of organizational hiring (early-stage to commercialization) and every level (individual contributor to C-Suite).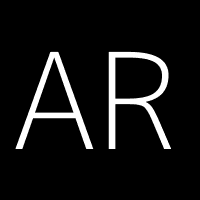 AE Riley & Associates, Ltd.
Nationwide Veteran-owned Retained Executive Search firm to both the private and public sectors. Experts in Academic Leadership Search
More Recruiters Based on Specialities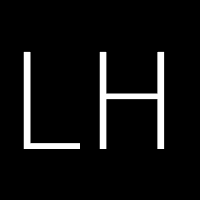 Nationally focused retained executive search firm centered around the needs of the Automotive, e-Automotive, Indust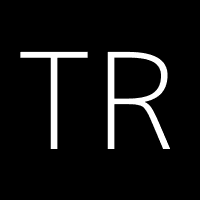 The Royster Group Executive Search
The Royster Group is a leader in executive search and professional staffing services in the private, public, and he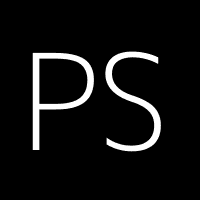 A full service staffing firm offering a range of staffing solutions to employers and employees throughout the Sacra