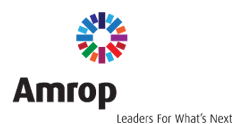 Amrop Recruiters
Belgium, Spain, Sweden
Permanent, Staffing, Generalist, Experienced, Personalized

Excerpt
Amrop advises the world's most dynamic organizations on identifying and positioning Leaders For What's Next - adept at working across borders, in markets around the world.

Company Description
Amrop advises the world's most dynamic, agile organizations on identifying and positioning Leaders For What's Next - adept at working across borders, in markets around the world. Established in 1977, Amrop operates in Asia, EMEA and the Americas through 66 offices in 45 countries and is one of the largest global executive search partnerships. adept at working across borders, in markets around the world. With 66 offices in 45 countries, Amrop is one of the world's largest retained executive search partnerships.
What sets us apart:
Agility
We work collaboratively, efficiently and flexibly to meet the unique needs of our clients with change-ready leaders who will prepare their businesses for What's Next.
Forward Looking
We look ahead, providing actionable insights to help exceptional businesses identify and position exceptional leaders - the people whose vision, drive and ambition help transform organizations and markets.
Connected
Whether you are seeking leaders who fit your enterprising culture, or whether you are a leader on a high-level job search, you are always at the heart of the Amrop network, a learning organization, connecting experts on the ground in 45 markets around the world.
Our Approach
Context is vital
Amrop is relentlessly context driven. From Executive Search to Leadership Assessment and Board Consulting, all services are built on a single philosophy: Trusted Advisorship. Every business, market and project is unique, as are their leaders. All should be understood and treated accordingly.
Understanding context demands insight into local conditions - knowing how to get things done on the ground. Amrop clients have access to the very latest research and information on markets, talent availability and candidate expectations. Abreast of the latest talent management trends, our executive recruiters source leaders within markets and across borders, applying the first-hand experience of industry sectors that is critical to success. With 70 connected offices around the world, we know the world like our own backyard.
In supporting your talent management needs, we deploy state-of-the-art resources, our contact networks and a range of digital tools, combined with industry-leading, structured research techniques.
Thanks to an uncompromising C-level focus, Amrop Partners have built unrivalled networks worldwide: business leaders (CXO's), thought leaders, industry experts and members of Advisory Boards.
Amrop clients can rely on high responsiveness, leadership profiles to fit their forward-looking culture and environment, transforming strategic C-suite positions into sources of outstanding performance.
Senior Attention
As an Amrop client, you can expect to work with a senior advisor every time, exploring the full spectrum of executive staffing solutions. Entrepreneurs and owners themselves, Amrop Partners have built their businesses and reputations in local markets, connected worldwide within the flexible, collaborative and quality-driven Amrop organization.
Global Network
More than just headhunters, Amrop's global network connects clients and candidates to a wealth of knowledge and expertise - offering broader coverage than most global search firms. Because we're not constrained by hierarchy or rigid bureaucracies, we can respond quickly and efficiently at the point of need, within an operating framework of shared values, standards, policies and processes.
Wherever you are, you are at the center of our network.
A Learning Organization
To assure the highest levels of Trusted Advisorship in a rapidly changing environment, and in partnership with IMD, Amrop University provides Amrop Consultants, Researchers and Associates with ongoing service-oriented education. Program content addresses market trends, business knowledge and innovations in service delivery, as well as career and talent acquisition trends, . A blend of methodologies is deployed, from online workshops and cross-border mentoring, to onsite global learning events, connecting learning across our global partnership.
Phone Number: +32 471 733 825
Full Address: Rue Abbé Cuypers 3 1040 Brussels, Belgium
More Recruiters Based on Specialities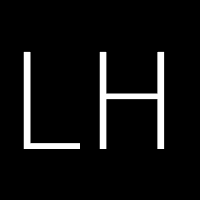 Nationally focused retained executive search firm centered around the needs of the Automotive, e-Automotive, Indust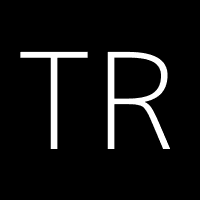 The Royster Group Executive Search
The Royster Group is a leader in executive search and professional staffing services in the private, public, and he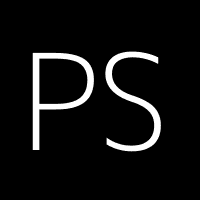 A full service staffing firm offering a range of staffing solutions to employers and employees throughout the Sacra