Wydman & Associates, Inc.
Richardson
Contingency, Retained, Staffing, Generalist

Excerpt
Wydman & Associates, Inc., was created with the intent of bringing a more substantive, personal, and deliberate process to the staffing function.

Company Description
Gary H. Wydman
Mr. Wydman grew up in upstate New York, attended Pennsylvania State University, where he graduated with a business degree. While there, played Quarterback for the Nittany Lions. He is married and has three children. Enjoys playing golf, traveling to Mexico and working out regularly.
Mr. Wydman has over 20 years of business experience and his business background includes sales, sales management, marketing management and human resource management positions in a Fortune 500 company. Responsibilities have included managing people, budgets, projects and P & L statements. All this activity occurred in several businesses ranging from packaging materials, consumer and OEM markets, to working in an R & D organization, and in a start-up business unit. This broad background uniquely equips Mr. Wydman to effectively work with line and staff management in assessing, understanding and meeting their requirements.
Mr. Wydman has been member of MAPC and IRG recruiting associations and has been an Officer and Program Director. Mr. Wydman has been president of Wydman & Associates, Inc., Recruiting Consultants, since the start of the company in July of 1986 and has successfully placed hundreds of people in a variety of functional positions with his client base.
"The joy and the challenge of my work is bringing the right person to a position that enriches their career and positively impacts the business of our client. It is rewarding to see that person advance within our client organization and our client value that person as an important asset.. When that is the outcome, everyone wins". Gary H Wydman
Contact Gary
Steven C. Wydman - Vice President
Steve C. Wydman
Steve is a graduate of The Pennsylvania State University's Smeal College of Business Management. He was a member of the varsity men's basketball team where he lettered 3 years and was an elected team captain. Additionally, Steve holds a Master's Degree from the University of Dallas ' Graduate School of Management.
Steve has 17 years of business experience in sales & marketing, account management, and recruiting consulting. His business background includes the sales of high tech supply chain management systems, as well as, high level business process & I/T consulting programs focused on enterprise risk management, supply chain management, and customer & vendor management. In his years in the recruiting industry, he has managed searches from the troop to executive level and has experience in a wide area of functional expertise (i.e., Engineering, Supply Chain, Finance, Sales, Marketing, etc.)
Steve has held leadership positions on the board of the Executive Search Owners Association and The Metroplex Association of Personnel Consultants (MAPC). These associations promote and encourage high standards, efficiency, conduct and ethics of the Executive Search/Recruiting Industry .
Steve is married to Kori Wydman, and they have two sons Jonah & Finn. His hobbies include cooking, sporting activities, water activities, and music.
Wydman & Associates, Inc., was created with the intent of bringing a more substantiative, personal, and deliberate process to the staffing function. A process that would be of added value to our clients, and provide a more controlled, career-minded approach with our candidates. To that end, we want to be seen as:
A firm who distances itself from the "Throw it against the wall hoping that something will stick" approach that is prevalent in the recruiting industry.
A Company who operates with integrity, providing the quality of services that clients and candidates should expect.
A firm who offers a broad menu of services to our client base, so they receive a cost-effective, value added benefit for the money they pay for our services
A business partner who is committed to helping our clients hire the best candidates who can significantly contribute to the success of their business.
A recruiting firm who makes every effort to ensure a good fit for our candidates and our clients.
Phone Number: (972) 231-3062
Full Address: 909 Winged Foot Fairview, TX 75069
Wydman & Associates, Inc. Reviews
More Recruiters Based on Specialities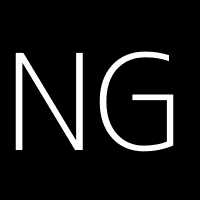 With over 50 years of expertise, NES Fircroft is an award-winning workforce solutions specialist providing tailored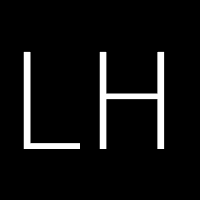 Nationally focused retained executive search firm centered around the needs of the Automotive, e-Automotive, Indust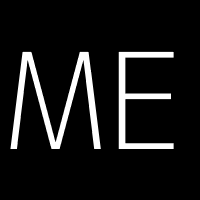 MH Executive Search Group
MH Executive Search Group is a recruiting firm that specializes in the placement of qualified personnel, within th