Warren & Morris LLC
Australia & New Zealand, Central & South America, Europe, United States, East, Southern California, Utah, Hawaii, Mexico, Puerto Rico
Consulting, Contingency, Permanent, Retained, Boutique

Excerpt
Warren & Morris Ltd. is the leading broadband and digital media search firm serving the Broadband, Cable Television, Wireless Communications, Entertainment and New Media Industries.

Company Description
Warren and Morris Ltd., founded in 1983, provides retained and contained executive search services to early stage and rapid growth companies, as well as organizations involved with technology or new product convergence. We have successfully placed executives with broadband/cable operators, cable/satellite networks, wireless service providers, digital media content/streaming service providers and numerous new ventures including organizations in the Cannabis Industry, Security and Home Automation, Manufacturing and Technology Firms, as well as Salvage/Recycling ventures. We partner with Founders, VC's and Board of Directors' and Senior Executives on their early stage ventures. We are experts at filling senior level positions across all functional areas....
Our process is thorough. We are of the mindset that the success of any search occurs in discovery. We get to know our clients' business intimately by adopting, pitching and qualifying by way of their vision, strategy and culture. We work to get a crystal clear understanding of the business they are in and get to know their key competitors. With great care placed on the relationship itself, we develop a strong interactive partnership, ensuring that we will match the right person to that culture.
The demand for quality leadership has always been intense, and it is never more so than now. Candidates that possess the leadership talent as well as functional or related industry expertise are out there and ready to talk, they just don't exist on job boards. We do not post jobs. We network. We get recommendations from leaders in the industry. We roll out the red carpet, attract and entice those that aren't currently looking, those that are currently succeeding. This is the only candidate you want. Why would you want the unqualified, unhappy, job-board candidate who is changing jobs every couple of years? Why would you want the resume that's on every job board? Why would you want to add more work to your day? We've never quite understood the mindset of working with 5 staffing agencies, getting buried in unqualified talent, putting more work on your own shoulders. The industry has changed, there are firms that scour job boards and can bury you in unqualified candidates, adding to your workload instead of taking it off your shoulders. They'll bury you in busy-work, until they finally get that one ad-response that works. This is not how we operate. Call us old-school, but our search philosophy is a simple one.
Entrepreneurs ourselves, we understand the unique demands of building a business in this information age. We fully appreciate, and operate on the premise that: "the success of any business is directly correlated to the quality of the people who manage that enterprise". We identify and methodically attract and vet these people, so by the time we submit them, it's just a matter of the "x-factor". We firmly believe in "Quality versus Quantity" and that a successful, lasting placement does not come from an endless stream of quasi-qualified candidates… The reality is, it only takes one. That one, thoroughly vetted, thoroughly qualified, hit-the-ground running candidate. This is our specialty.
GIVING BACK
Warren & Morris Ltd. is a believer in giving back and has contributed extensively to industry fundraising and support initiatives over the past 30 years. As a Veteran Owned business, we have provided support to veteran employment initiatives, provided counseling and financial support to Veteran programs. We have contributed to the SCTE Educational Foundation, Adaptive Support programs, Surfrider Foundation, The Cable Center, and numerous fund raising initiatives initiated by CTAM, NCTA, CTIA, and Numerous Associations supporting medical research, and nature conservancy programs. We strive to minimize our ecological footprint every day,
Phone Number: 619-520-9380
Full Address: 5786 E, Elkhorn Drive, Eden, UT 84310
Warren & Morris LLC Reviews
More Recruiters Based on Location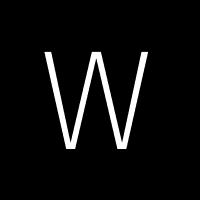 Warren & Morris Ltd. is the leading broadband and digital media search firm serving the Broadband, Cable Television, Wireless Communications, Entertainment and New Media Industries.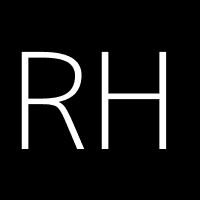 With over 30 years of experience, specializes in long-term and short-term staffing as well as executive search and placement in Nursing, Rehabilitation (PT , OT and SLP), Managed Care, Allied Health C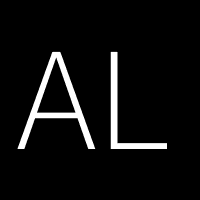 A nonprofit organization for Native Hawaiians. We have assisted Native Hawaiians in their efforts to achieve social and economic self-sufficiency for over 30 years.
More Recruiters Based on Specialities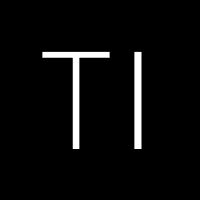 The Insource Group Recruiting
Specializes in the placement of contract and full time technology professionals. Our specialties involve both soft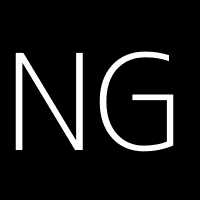 The UK arm of the NES Group. Technical, Engineering, IT & Rail specialist recruiters.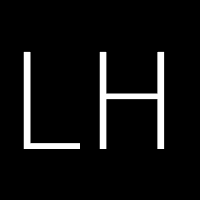 Nationally focused retained executive search firm centered around the needs of the Automotive, e-Automotive, Indust