Exb Solutions
Minneapolis

Excerpt
Contract engineering and IT professionals.

Company Description
EXB Solutions, Inc. is a well-established engineering services company with a Fortune 100 customer base and a demonstrated record of delivering cutting-edge results.
Founded in 2000, EXB Solutions serves the Aerospace, Defense & Medical Technology Industries with systems engineering and embedded software development services for safety and mission-critical projects. Our purpose is to help our customers build high-quality software. Our software solutions have helped fly successful space missions, have enhanced patients' lives through innovative medical devices, and have advanced commercial flight systems for safer travel.
We understand our client's business challenges. Which is why, we go beyond what's required and read between the blurred lines, to meet their software needs. We are a preferred and trusted supplier to technology companies. Our clients stay with us for many years and consistently engage us on multiple projects and programs. What makes us different? Our engineers and our leaders!
Diversity of Engineering Team
Our team is comprised of over 120 professional engineers that span the spectrum of experience and expertise. Our engineers vary from having over 35 years in the industry to being right out of graduate school and have worked on everything from space-based communications systems to secret level application development on the most sophisticated airplanes. Having worked on a wide array of projects and programs, they bring on board knowledge and experience that is rare.
Leadership with strong product development background
While we are focused on providing the highest-level software engineering services, our leadership team has decades of experience in building and delivering commercial off the shelve software (COTS). This combination of service and product expertise gives EXB a unique position in the marketplace to help our clients build and deliver high quality software products on-time and on budget.
Here at EXB Solutions, we bring to the table a good mix of experience-based solutions, program management and technical leadership. And while the performance matters, the experiences and the customer journey along the way is what drives us. Our passionate and committed engineers guarantee interests that align with those of our clients and foster a collaborative culture, focused on delivering tailored engineering solutions. At the same time, our proven performance demonstrates our broad technical capabilities to our clients resulting in long-standing relationships.

EXB Solutions, Inc. is a Service-Disabled Veteran-Owned Small Business (SDVOSB) with over 19 years of performance history. In April 2013, EXB acquired Sysdyne Corporation. The two companies merged into a single company headquartered in Minneapolis, MN. We also have offices in Bemidji, MN and Scottsdale, AZ.
Phone Number: 952-475-4006
More Recruiters Based on Specialities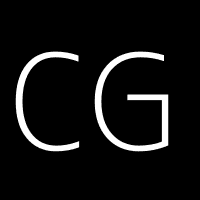 Corporate Growth Resources
Permanent and Temporary placement of Highly Qualified Technical Personnel in Massachusetts and the surrounding area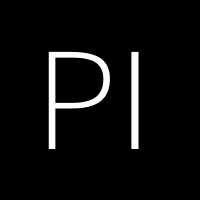 A full-service technology solutions provider, with the corporate office in Greenwood Village, Colorado and branch o