McCormack Schreiber Legal Search
Illinois, Chicago
Contract, Permanent, Temporary

Excerpt
Attorney search firm that specializes in the placement of partners, associates and in-house counsel

Company Description
Attorney Search and Placement
Founded in 1998 by Amy McCormack and Gay Schreiber, McCormack Schreiber Legal Search is Chicago's premier attorney search firm, placing experienced attorneys of all levels in a full range of exciting law firm and in-house positions. We are proud to have over 20 years of attorney search and placement, and are confident that we provide the highest level of service and results.
At McCormack Schreiber Legal Search, our talented attorney recruiters draw upon their extensive knowledge of the legal profession to ensure that we understand the unique search needs of our attorney candidates and employers. We have graduated from top law schools and have nearly 200 years of combined experience as practicing attorneys at some of the nation's finest law firms and as legal recruiters. We have graduated from such law schools as the University of Virginia School of Law, Washington University School of Law, Northwestern University School of Law and the University of Illinois College of Law. We have practiced at such law firms as Winston & Strawn LLP, Sidley Austin LLP, Skadden, Arps, Slate, Meagher & Flom and DLA Piper US LLP.
McCormack Schreiber's clients include large, midsize and boutique law firms, as well as local, national, and global companies (see Representative Clients). We assist attorneys in all practice areas, including litigation, real estate, corporate, securities, finance, labor and employment, employee benefits, bankruptcy, estate planning, environmental, intellectual property, patent litigation, healthcare and tax.
The services that we offer to our employer clients on both the law firm and in-house side include:
• Identifying appropriate attorney candidates;
• Meeting with candidates to assess each candidate's interest and appropriateness for a particular search;
• Providing detailed and candid information about candidates and positions; and
• Otherwise facilitating the interview and hiring process.
In addition to our significant law firm search and placement expertise, McCormack Schreiber also has extensive experience on the in-house side. We made our first in-house placement with a corporate law department in 1998, and to date, we have made close to 250 in-house placements – at every level – from General Counsel to junior counsel positions.
Our clients are diverse in size and industry, ranging from regional to national and global Fortune 500 companies, in businesses focused on banking and financial services, insurance, healthcare and pharmaceutical, real estate investment/development/management, broadcast media, hospitality, electronics, automotive, energy and food service. Asking McCormack Schreiber to recruit for you means partnering with a skilled and dedicated team focused on finding the ideal fit for your company.
McCormack Schreiber Legal Search is an active member of the National Association of Legal Search Consultants (NALSC). NALSC is the only organization that provides ethical standards for legal recruiting firms, and Amy McCormack served as an elected member of the NALSC Board of Directors from 2004 to 2008. At McCormack Schreiber, we are committed to the most professional, fair and confidential treatment of attorney candidates and employers. Attorneys and employers consistently praise us for our knowledge, professionalism and guidance, and we welcome the opportunity to work closely with you.
Paralegal Placement and Contract Attorney Staffing
McCormack Schreiber Legal Solutions was formed in 2007 in response to the growing demand of our law firm and corporate clients for better options to assist with their increased demand for paralegals, patent agents and other legal professionals, as well as for attorneys and paralegals on a contract, project or temporary to permanent basis. As a companion business to McCormack Schreiber Legal Search, a longtime leader in the permanent attorney recruiting industry, Legal Solutions is uniquely positioned to recruit exceptional candidates and to identify, screen and staff short and long term attorney and paralegal projects with a caliber of candidate and level of service that is unsurpassed in the industry.
We assist law firms and corporate legal departments with their hiring of experienced paralegals. We understand the importance of a paralegal's role, and we take pride in identifying candidates through our extensive network to recruit top-notch candidates. At McCormack Schreiber, we comprehensively screen candidates to ensure a good fit for each client's needs and company culture.
We bring the highest level of service and cost efficiency to traditional contract assignments, while at the same time providing innovative ideas and proposals for using contract attorneys in other ways, including:
• Offering more substantive assignments for highly skilled contract candidates;
• Providing trained "temporary attorneys" for short or long term leaves of absence (e.g., illness or maternity leaves); and
• Extending "contract to permanent" arrangements where appropriate, allowing clients and candidates the opportunity to ensure that there is a good fit before incurring the cost, both in time and financial resources, of directly hiring a permanent attorney or paralegal.
McCormack Schreiber Legal Search and McCormack Schreiber Legal Solutions are proud to be nationally certified as a Women's Business Enterprise through the Women's Business Enterprise National Council (WBENC). We recognize the commitment to diversity embraced by corporations and law firms alike, and we are pleased to offer a diverse solution to our clients' legal hiring and staffing needs.
Phone Number: 312-377-2000
Full Address: 303 W. Madison St., Suite 1725 Chicago, IL 60606
McCormack Schreiber Legal Search Reviews
More Recruiters Based on Specialities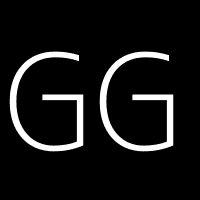 Genesis Global Recruting, Inc.
Retained and contingency executive search services in a variety of industries across the United States.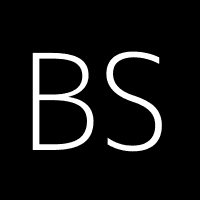 Bryant Staffing is a full-service agency with 4 locations throughout New Jersey.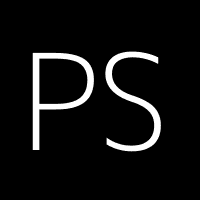 We are a full-service staffing firm providing 7-day 24-hour service to all of our clients.