Manpower Professional
Minnesota, Wisconsin, Winona, Eau Claire, Rice Lake, Chippewa Falls

Excerpt
Technical and Professional Staffing. Serving Western Wisconsin and parts of MN.

Company Description
ManpowerGroup® (NYSE: MAN), the leading global workforce solutions company, helps organizations transform in a fast-changing world of work by sourcing, assessing, developing and managing the talent that enables them to win. We develop innovative solutions for hundreds of thousands of organizations every year, providing them with skilled talent while finding meaningful, sustainable employment for millions of people across a wide range of industries and skills. Our expert family of brands – Manpower®, Experis®, Right Management® and ManpowerGroup® Solutions – creates substantially more value for candidates and clients across 80 countries and territories and has done so for 70 years. See how ManpowerGroup is powering the future of work: www.manpowergroup.com
It's our Privilege
Our commitment to putting the right people in the right jobs and developing the talent and workforce of tomorrow has been acknowledged through numerous awards and media recognition over the years. We are honored by this local recognition and by the communities in which we live and work.
"In Appreciation for Making a Difference in the Lives of our Youth" Medford Area School District School to Work Program 2017-2018, Medford Manpower. 2018
Jr. Achievement Hero Award 2017 Marina Abbott, Market Leader, Tomah. 2017
2019 Best in Staffing for La Crosse County La Crosse Manpower. 2019
Best in Staffing for Story County Ames Manpower. 2017, 2018, 2019
Mayor's Award for Community Service. Marina Abbott, Market Leader. 2016
Veteran's Disability Initiative, Central Florida's Chamber of Commerce. Lisa Hancock, Board of Directors Chair. 2015
Brighthouse of Central Florida, Business Award Nomination. Lisa Hancock. 2015,
Our Vision
Our vision is to lead in the creation and delivery of innovative workforce solutions and services that enable our clients to win in the changing world of work. Manpower's expert recruiting team connects employers to highly qualified candidates. We help make talented workers available when you need them giving your business a competitive advantage by increasing your agility and productivity.
Our Values
No matter where we are or what we do, there are fundamental beliefs and behaviors that guide our decisions, focus our actions, and unite us as a company. ManpowerGroup's vision and values serve to inspire how we interact, create, and deliver on our promise to clients, job seekers, and ourselves.
People
We care about people and the role of work in their lives. We respect people as individuals, trusting them, supporting them, enabling them to achieve their aims in work and in life. We help people develop their careers through planning, work, coaching, and training. We recognize everyone's contribution to our success - our staff, our clients, and our candidates. We encourage and reward achievement.
Knowledge
We share our knowledge, our expertise, and our resources so that everyone understands what is important now and what is happening next in the world of work - and knows how to respond. We actively listen and act upon this information to improve our relationships, solutions, and services. Based on our understanding of the world of work, we actively pursue the development and adoption of the best practices worldwide.
Innovation
We lead in the world of work. We dare to innovate, to pioneer, and to evolve. We never accept the status quo. We constantly challenge the norm to find new and better ways of doing things. We thrive on our entrepreneurial spirit and speed of response - taking risks, knowing that we will not always succeed, but never exposing our clients to risk.
Manpower Professional Reviews
More Recruiters Based on Specialities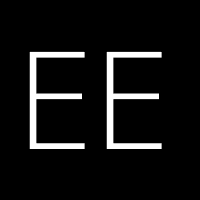 A specialist provider of senior and board-level interim management, project management and change management execut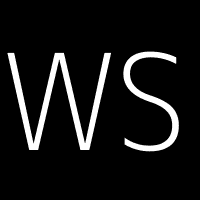 Professional Recruitment and Human Resources Services for the Toronto area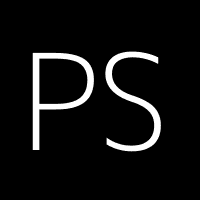 A full service staffing firm offering a range of staffing solutions to employers and employees throughout the Sacra