LINK Staffing Services
Charlotte, Indiana, Oklahoma City, Texas, Lewisville, San Antonio, Austin, Dallas, Fort Worth, Houston, Florida, Clearwater, Tampa, Orlando, Louisiana, Sacramento, San Diego, Denver, Arlington, Baton Rouge, Bloomington, Corpus Christi, Irving, Richardson, Waco, The Woodlands, Lafayette, Rancho Cucamonga, Lakeland, Mason City, Albany, Bryan, McAllen, Renton, Katy, Norfolk, Norwalk, Temple, Lake Worth
Contract, Permanent, Staffing, Temporary

Excerpt
Provides temporary staffing and productivity solutions and specializes in skilled crafts and trades, industrial and clerical solutions. With offices throughout the united states.

Company Description
Candidates enjoy excellent benefits and opportunities to improve their skills through training and certification. These are some of the reasons LINK has been trusted by candidates like you for more than 40 years. Let us help you find your next job.
Founded in 1980 by Bill and Karen Pitts, LINK Staffing has connected highly qualified job seekers with exciting opportunities in growing companies for over 35 years. Initially formed as an industrial-only staffing agency for the greater Houston area, LINK Staffing has grown exponentially since opening its first franchise location in 1994.
We now boast nearly 50 locations across the United States, serving candidates and business leaders in a variety of industries. Though LINK remains a leading agency for those within skilled trades and the light industrial industry, we are also a leader in connecting job seekers with roles in accounting, finance, IT, and administrative work.
OUR VALUES
The secret to our success lies in a deep commitment to our core values. Our values guide our teams across each of our 45 countrywide locations and remain the foundation on which our legacy of success is built.
TREAT EACH PERSON WITH DIGNITY AND RESPECT
MEET AND EXCEED OUR CLIENTS' EXPECTATIONS
REMAIN COMMITTED TO CONTINUAL IMPROVEMENT
DO WHAT IS RIGHT REGARDLESS OF CIRCUMSTANCES
HOW OUR VALUES BENEFIT OUR CLIENTS
Flexibility
No two job seekers are the same, so why should you have to settle for one-size-fits-all support? At LINK, we believe in providing our job seekers with personal support to best suit their situation, an easy application process, and a better chance of being noticed by hiring managers at jobs they want.
Dependability
When our job seekers place their trust in us to help them meet their career goals, we take that trust seriously. We believe in consistently earning our job seekers' trust by putting dependability and sustainability at the heart of what we do.
Commitment to Safety
Our early history as an industrial staffing firm instilled in our team a deep commitment to safety — a commitment that continues today. No matter the job or the industry, we believe that the key to keeping our employees safe is to put their safety and security above all else.
Dedication to Caring
We aim to create an environment in which all of our job seekers feel comfortable. Whether it's how we speak to job seekers on the phone or a candidate's experience at a LINK location, we are dedicated to helping you feel heard, valued, and respected in every interaction you have with our team.
Email: info@linkstaffing.com
LINK Staffing Services Reviews
More Recruiters Based on Specialities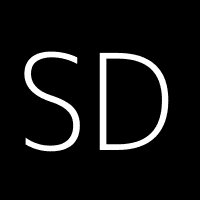 Stoakley Dudley Consultants
Stoakley-Stewart Consultants is an Executive Search/Recruiting Firm with experienced recruiters who specialize by i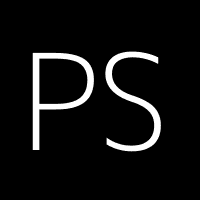 A full service staffing firm offering a range of staffing solutions to employers and employees throughout the Sacra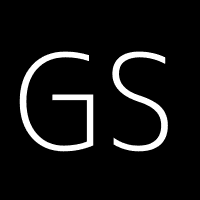 We partner with select private equity funds, hedge funds, investment banks, fund of funds, consulting firms and oth