Kirby Bates Associates
Philadelphia, Bala Cynwyd
Consulting, Temporary

Excerpt
A national firm specializing in nursing executive retained search, interim management, coaching and consulting.

Company Description
Leading healthcare organizations turn to Kirby Bates Associates to provide executive search, interim leadership, coaching, and consulting that address the most high-level challenges.
We build exceptional leadership teams.
Kirby Bates Associates leads healthcare organizations to achieve high quality, cost-effective patient care with our comprehensive portfolio of proven leadership services. As successful healthcare executives, our effective and inclusive approaches deliver sustainable solutions for our clients' greatest leadership challenges.
We are experienced healthcare executives.
We build long term relationships with candidates and clients to understand their unique culture and circumstances. These insights guide us to present effective solutions and to achieve sustainable outcomes in executive, operational and clinical leadership teams.
We have been operated exclusively by healthcare executives since our founding in 1988. In 2017 Kirby Bates joined the Jackson Healthcare family of companies, aligning itself with the nation's third largest healthcare staffing company which serves 7.5 million patients in more than 1,400 healthcare facilities. Jackson Healthcare has earned national media coverage for its innovative solutions to healthcare challenges and its notable national and international charitable work.
We know your challenges firsthand.
Because we are healthcare professionals who have held executive level nursing and hospital operations positions, our clients and candidates are also our colleagues. Our ultimate goal is to support our colleagues in shaping exceptional healthcare leadership teams. Teams that take the lead in ensuring safe, high quality patient care. And, teams that are committed to positive patient and family experiences and the best possible outcomes.
The Kirby Bates Team stays at the forefront of emerging trends and challenges in healthcare leadership through professional organization involvement, graduate level teaching, and professional journal contributions. Our strong professional networks are a key source of our success, and we maintain strong professional relationships within our networks.
This integrated and complementary work provides our team with firsthand knowledge of contemporary issues and enriches our understanding of the expertise and competencies essential for success in the current healthcare environment.
We stay laser focused on our strongest growth factor over 30 years: candidates who return as clients, and clients who return for multiple engagements. We are committed to building long-term relationships. Your satisfaction is guaranteed.
Phone Number: 1-888-522-5069
Full Address: 3452 Lake Lynda Drive Suite 200 Orlando, FL 32817
Kirby Bates Associates Reviews
More Recruiters Based on Specialities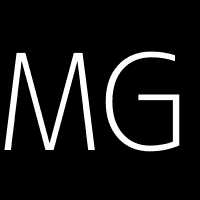 Has practices in medical device, pharmaceutical, bio-tech and emerging technologies industries.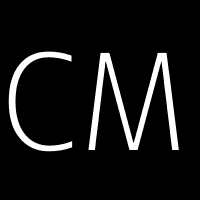 Career Management Group, LLC
Personnel Consultants and Employment Specialists focusing on New Jersey, New York, and Pennsylvania with Nationwide