Fuscia Careers
Edinburgh, India, Saudi Arabia
Contingency, Experienced

Excerpt
A specialist recruitment and executive search firm offering solutions to our global clients within specialized and key industry sectors, including Oil and Gas and Maritime and Renewable Energy

Company Description
Fuschia Careers is a specialist recruitment and executive search firm that provides a common platform to UAE Nationals and Organizations to meet their specific requirements.

We take pride in assisting our Emirati job seekers to explore opportunities with our government and private sector clients in UAE across disciplines and industries. Fuschia combines its local expertise and wide-reach to empower you to make real choices and matching you to the right organizations.
Fuschia Careers is a specialist recruitment and executive search firm providing solutions to our global clients in specialized and key energy sectors.
Our mission is simple. We seek to give our clients a unique competitive advantage by handling their recruitment in a timely, efficient and cost effective manner. We take great pride in our capacity to find the right people with the right skills at the right time. In doing so we make an effort to understand our client's business, strategy, culture and role requirements so that we can find the best candidate to match the business needs. We consistently deliver outstanding candidates and our client service standards set us apart from other recruitment firms.
Our candidates are treated with the utmost respect and we understand our responsibility towards them as they seek a career change and a successful transition to a new position. We provide them access to the most desirable career opportunities, with a high degree of integrity. We take the time to understand the candidate's wants and needs and then to focus on achieving a sustainable match for all parties involved.
Our IT and quality control departments constantly review the recruitment process we follow with each client, with the objective of developing effective systems that can be applied in our services. This is to ensure that our client's recruitment needs are met swiftly and candidates joining formalities are completed promptly.
We recognize the ever-evolving nature of the global energy sectors and the consistent demand for specialized skills. With a profound understanding of the energy sector we recognize that many skills across different sectors are transferable if well understood. For example skills and knowledge gained in conventional energy sectors can be applied in non-conventional and emerging energy industries such as shale gas with a bit of flexibility and technical understanding.
The Fuschia team are personable, responsive and have an in depth knowledge of the market. We are constantly building on our expertise and awareness to ensure we understand the requirements of our candidates and clients in line with current industry trends. Being passionate about our work, we enjoy the manner in which we interact with our candidates and clients to deliver our services. Continuous in-house training and development has been the key to our success and our senior management team is actively involved in providing industry specific training to our employees.
Our philosophy is to continuously learn, evolve and improve in all facets of the services we offer. We never stop learning.
Email: info@fuschiacareers.com
More Recruiters Based on Specialities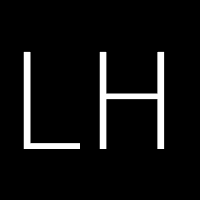 Nationally focused retained executive search firm centered around the needs of the Automotive, e-Automotive, Indust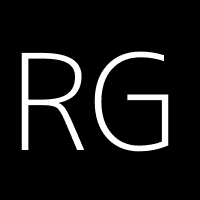 Permanent Search and Recruitment with a focus in supply chain and logistics.