Emerson Professionals, Inc.
United States, Boston, San Antonio, Burlington, Johnson City, Green Bay
Consulting, Contingency, Permanent, Retained, Temporary

Excerpt
Emerson Professionals, pills Inc. (EPI), is a 41 yr-old, specialized search firm, with a proven history of providing healthcare professionals within higher education.

Company Description
Unlike other academic search firms, Emerson's entire focus is strictly within the healthcare curriculum, with emphasis on Nursing leaders. In response to the ever-increasing demand within Higher Education and Healthcare, we made this decision to more effectively serve our clients.
We pride ourselves on the fair, objective, current market knowledge we provide to our clients and candidates. Our consultants combine more than 125 years of experience in recruitment and career counseling. We provide optimal results by identifying synergies between our clients and our candidates, and strive to earn their trust and respect.
Over the past 23 years, we have placed hundreds of leaders in over 500 facilities and institutions throughout the US. EPI has created a "bill of rights" for our Clients and our Candidates. To our partners, this demonstrates the emphasis we place on personalized attention to their critical search agenda.
Ask a member of our seasoned team of consultants to design a successful recruitment strategy for you in this frenetic climate of growing demand and "retiring" talent. We will guide you through the creation or modification of a search assignment with our first- hand knowledge of competitive practices across the country. Our team is engaged in defining national conversations on a daily basis and have their fingers on the pulse of the market. We will provide you with a talented and diverse pool of candidates, regardless of market conditions, who are otherwise unavailable through traditional recruitment methods.
Emerson is one of the only search firms in the country to focus solely on providing academic leaders within healthcare disciplines. Our services include both retained and contingent search options. We are dedicated to furthering our clients' objectives and to the advancement and development of leaders within higher education. We are passionate about what we do and we take our role very seriously: providing effective leadership in the healthcare/higher education arena.
Please review our site and read some of the testimonials we have received from satisfied clients and candidates. Also, please follow us on LinkedIn and enjoy some of our "hot topic" articles discussing timely issues such as: "The Silver Tsunami–Nursing Educator Shortage" and "How to Select the Right Search Firm."
When you have a critical position to fill and your usual methods aren't working, contact EPI to learn more about our services, click here for our online information/registration form. If you would prefer, please feel free to contact us at 1-561-995-5151.
Experience the Emerson difference!
EPI is a niche-driven search firm, founded in Boston, MA in 1976. We are women-owned and operated by founder, Rhoda Warren, CPC and President/Managing Partner Anne Penny, CPC. Together we grew a relationship-based, award-winning firm with a well-earned reputation.
"Life is a Flexibility Test" says Anne Penny, CPC. Rhoda and I have been in the search industry for many years. We must continue to re-invent ourselves and educate our staff to stay in step with the ever-changing economy. We keep our fingers on the pulse of the market and adjust accordingly. Our service has always been based on the principles of identifying, vetting, and referring the "best fit" for our clients needs. Our team offers a strong candidate support system throughout the entire recruitment process: thus, always ensuring complete confidentiality for all parties involved. The key to longevity in this industry is to care about your clients and your candidates…and we do!
Phone Number: 1-561-995-2856
Emerson Professionals, Inc. Reviews
More Recruiters Based on Specialities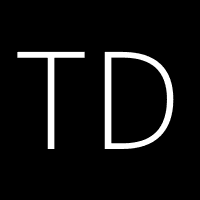 Domar Companies, LLC specializes in recruiting Hispanic and multicultural diversity professionals across most indus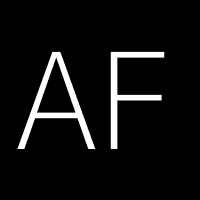 AccountSource Financial Staffing
Accounting and Financial Staffing in South Carolina.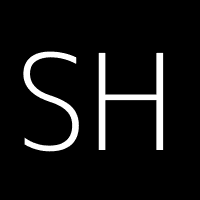 Shearwater Health Recruiters
Shearwater Health is the expert at providing global healthcare solutions for their partners that improve their serv