Danny Kapilian Presents
Africa, Asia, Australia & New Zealand, Canada, Central & South America, Europe, India, United States, Chicago, New York, California, Bay Area, Southern California, La Jolla, Los Angeles, New Orleans, Brooklyn, Santa Monica
Consulting, Niche, Experienced, Partnering, Personalized

Excerpt
DKP produces tours and events for Carnegie Hall, Kennedy Center, Hollywood Bowl, Montreux Jazz, and Sydney Opera House with artists such as Jon Batiste, James Taylor, Debbie Harry, and Angelique Kidjo

Company Description
DANNY KAPILIAN PRESENTS
E – [email protected] / C – 718.930.1166 / W – kapilian.com
Danny Kapilian is a NYC and New Orleans based producer of live music concerts, cultural events, festivals, and tours worldwide.  Presenters have included Carnegie Hall, BAM, the Apollo Theater, Lincoln Center, Hollywood Bowl, Walt Disney Concert Hall, the Kennedy Center, Chicago Orchestra Hall, Tanglewood Festival, LA Music Center, Massey Hall (Luminato Festival), Montreal Jazz Festival, Barbican Centre, Montreux Jazz Festival, SF Jazz, Istanbul Jazz Festival, Sydney Opera House, Sydney Festival, North Sea Jazz Festival, Hong Kong Arts Festival, and the Philharmonie de Paris. 
Danny Kapilian's original productions are often unique conceptual events bringing renowned artists from a variety of genres together.   They participate in uniquely  sophisticated and consequential new live projects that resonate deeply and inspire the performers, audiences and presenters.  Numerous productions have been recorded and/or filmed for international radio and television broadcasts.
Featured performing artists have included the broadest range of talent including Joni Mitchell, Seal, Herbie Hancock, Brandi Carlile, Lou Reed, James Taylor, Eartha Kitt, Ravi and Anoushka Shankar, Howard Shore, Ornette Coleman, Spike Lee, Wayne Shorter, Diana Krall, Cecile McLorin Salvant, Merce Cunningham, George Clinton and P-Funk, Alan Cumming, Dianne Reeves, Rufus Wainwright, Meredith Monk, Glen Hansard, PJ Morton, Dr. John, Lauryn Hill, the Emerson String Quartet, David Byrne, John Cage, Los Lobos, Angelique Kidjo, Snarky Puppy, Brian Blade, the Chicago Symphony Orchestra, Esperanza Spalding, Wynton Marsalis, Robert Lepage, La Santa Cecilia, The Wailers, Terence Blanchard, The Roots, the New York Philharmonic, Chaka Khan, and many others. 
Danny has a proven eye and ear for great new talent.  He has identified, championed, and produced premier headline performances by one-time new artists including Esperanza Spalding, TV on the Radio, Bilal, Lizz Wright, Aloe Blacc, Andra Day, Floetry, Sharon Jones and the Dap Kings, Judith Hill, Raul Midon, PJ Morton, Quiana Lynell, La Marisoul, Fatoumata Diawara, Chrisette Michelle, Catherine Russell, Nellie McKay, Beth Orton, and Rufus Wainwright.
Danny Kapilian worked extensively with mentors Bill Graham, George Wein, and Harvey Lichtenstein – all renowned creative pioneers in live performance and entertainment.  Kapilian productions are rooted in creative concept development, adherence to negotiated budgets, time sensitive scheduling, and deepening personal relationships with performing artists, presenters, and associated executive, creative, administrative, and production personnel.  Film, dance, video, spoken word, theater, virtual and augmented reality, audience interactivity, and other new technologies have taken on increasing relevance in Danny's work.

Danny Kapilian was raised in NYC with wide exposure from a young age to all forms of popular classical and theater music, tv, film, musical and dramatic theater, and other live entertainment.  He played cello throughout junior high and high school, appearing at Carnegie Hall with the NYC Junior High School Orchestra in 1971.
Beginning in February, 1980, Danny worked as stage manager, production manager, and sound engineer for venues and theaters in NYC including Irving Plaza (opening with XTC and Blue Angel featuring Cyndi Lauper), The Ritz/Webster Hall (opening with Tina Turner), and The Apollo Theater (opening with Harold Nicholas and Honi Coles).  He worked as tour manager, production manager, and producer with Roberta Flack, Jim Carroll, The J Geils Band, Kool and the Gang, George Benson, the Count Basie Orchestra, Tony Bennett, Shonen Knife, Nirvana, and Ornette Coleman. 
From its inception in 1986 until 1998, Danny was talent coordinator for the annual Rock and Roll Hall of Fame Awards Ceremony in NYC, Los Angeles, and Cleveland.  There he worked closely with Bill Graham, Ahmet Ertegun, Seymour Stein, and dozens of legendary artists honored and presented at each live event. 
Through much of the 1980s, Kapilian taught at the New School For Social Research in Manhattan, including a series of one-on-one live interviews in the New School Auditorium with guests including producers John Hammond Sr., Mitch Miller and Georgio Gomelski, and musicians including David Byrne, Tony Bennett, Suzanne Vega, Ruth Brown with Lavern Baker, and Marianne Faithful.
In the late 1980s, Kapilian began producing original concerts, touring productions and special events.  For George Wein's Festival Productions he co-produced the Mellon Jazz Festivals in Philadelphia and Pittsburgh (featuring Miles Davis, Dizzy Gillespie, et al), the Boston Globe Jazz Festival, the Benson and Hedges Blues Festival in Indianapolis, and European summer tours by George Benson, the Count Basie Orchestra, and the Brecker Brothers.  Danny continued to produce independently for George Wein, including numerous original productions at Carnegie Hall for the JVC Jazz Festival, and for the Newport and New Orleans Jazz Festivals.
Concurrently, Kapilian began a long association with BAM as an independent producer, presenting numerous original productions at the BAM Opera House, and since 1995 the long-running summer-length BAM R&B Festival in Downtown Brooklyn.  Danny's work with BAM has extended to acclaimed artists in dance theater, modern theater, and contemporary performance art such as Twyla Tharp, Robert Wilson, Robert Lepage, William Forsythe, Anne Teresa de Keersmaeker, Merce Cunningham, John Cage, Pina Bausch and Peter Brook.  Kapilian's productions for BAM have included Lou Reed and John Cale's 'Songs For 'Drella'; 'Party at the End of Time' featuring The Roots and many guests performing Prince's album '1999'; 'The Next Wave of Song' (two years) featuring Rufus Wainwright, Beth Orton, Meshell N'degeocello, Ben Folds, and Stephen Merritt; Winter Soul featuring George Clinton and P-Funk with TV on the Radio; and the US premier of Patti Smith performing 'Horses' live.
In the 1990s Danny co-produced two acclaimed albums by Don Byron ("Bug Music" and "Nu Blaxploitation"), and also two albums with the legendary Benny Carter – "Songbook Volumes One and Two", featuring Jon Hendricks, Joe Williams, Peggy Lee, Dianne Reeves, Kenny Rankin, Diana Krall, Shirley Horn, Bobby Short, and Ruth Brown.  Danny also co-produced an all-star tribute cd with Al Kooper celebrating singer-songwriter Harry Nilsson, featuring Randy Newman, Ringo Starr, Stevie Nicks, Aimee Mann, Jimmy Webb, Brian Wilson, Marc Cohn, and The Roches.
Concurrently in the 1990s, Danny produced five touring productions of The Bottom Line's songwriter series "In Their Own Words", bringing artists including Allen Toussaint, Graham Parker, Marshall Crenshaw, Jill Sobule, Rosie Flores, Guy Clark, Joe Ely, Chip Taylor, and Johnny Clegg to major clubs and theaters across North America.
Sing The Truth has been a successful franchise concert production since it premiered as a JVC Jazz Festival tribute to Nina Simone at Carnegie Hall in 2004 (with host Toni Morrison and performers Tracy Chapman, Floetry, Oscar Brown Jr., Odetta, Lizz Wright, and others with Al Schackman leading the original Nina Simone Band).  From 2008 through 2010, Sing The Truth played sold out performances at major festivals and presenters worldwide featuring Dianne Reeves, Angelique Kidjo, and Lizz Wright with Nina Simone's Original Band.  A second edition of the show with an expanded repertoire and a new band led by Terri Lyne Carrington toured worldwide from 2011 to 2013.  In 2019, a new edition of Sing The Truth toured Europe featuring Cecile McLorin Salvant, Angelique Kidjo, Lizz Wright, and bandleader Terri Lyne Carrington.
In 2006, Danny began a relationship with National Geographic, conceiving and producing large-scale live cultural events with the tourism and cultural ministries of countries and regions featured by Nat Geo.  These included a 2006 South Africa event in NYC featuring Hugh Masekela, Abdulah Ibrahim, and host Harry Belafonte; star-filled events in 2007 celebrating Mexico in Central Park, NY, the Kennedy Center in Washington DC, the Hollywood Bowl in LA, and Massey Hall in Toronto; and a series of live concerts with food and crafts celebrating India in 2008, 2009, and 2010 at various sites including Atlanta's Rialto Theater, Chicago's Millenium Park, and a culminating event titled India Calling live at the Hollywood Bowl (see below).
Kapilian began a lengthy association with Joni Mitchell with the live event "Joni's Jazz", conceived for the NYC Parks Department 1999 Canada Day celebration in Central Park.  "Joni's Jazz" was inspired by Joni Mitchell's historic 1979 Mingus tour, and featured contemporary artists performing new arrangements of her mid-late 1970s jazz-influenced music.  Joni attended that show, and the NY Times review called it a landmark event. "Joni's Jazz" was presented in 2011 at the Hollywood Bowl, followed by a 70th birthday concert at Massey Hall, Toronto (featuring Joni in her final live performances), and then JONI 75 live at the LA Music Center's Dorothy Chandler Pavilion in November, 2018.  That was filmed for PBS and recorded for a Universal Records release.
Original Productions include:
*Jazz in the Key of Ellison, celebrating the musical world of Ralph Ellison.  Featuring Will Downing, Nona Hendryx, Quiana Lynell, Nicholas Payton, the Andy Farber Orchestra, and guest host/narrator Roxane Gay.  February 2019 performances at the Arsht PAC in Miami, the Balboa Theater in San Diego, and Orchestra Hall in Chicago.
*JONI 75, celebrating Joni Mitchell's 75th birthday live at the LA Music Center in November 2018 (filmed for PBS, and released by Universal Records).  Featuring Brandi Carlile, Glen Hansard, Emmylou Harris, Norah Jones, Chaka Khan, Diana Krall, Kris Kristofferson, Los Lobos featuring La Marisoul, Graham Nash, Seal, James Taylor, and Rufus Wainwright with music director Brian Blade leading an all-star band.
*Snarky Puppy and Friends, live at Carnegie Hall in NYC (Jan. 25, 2018).  Featuring guest artists David Crosby, Fatoumata Diawara, Chris Thile, and Laura Mvula
*His Royal Hipness Lord Buckley, live at Joe's Pub in NYC (Jan. 12, 2018).  An original theater work based on the iconic 1940s and 1950s stage entertainer Lord Buckley – featuring Jake Broder, David Amram, and Kurt Elling
*The Ambassador: Jimi Hendrix, live at Wolf Trap in Vienna, VA on Sept. 1, 2017.  Featuring Fishbone with guests Ernie Isley, Nona Hendryx, Vernon Reid, Liv Warfield, and Judth Hill
*Angelique Kidjo's Remain In Light, live at Carnegie Hall, NYC on May 5, 2017.  An African concert interpretation of the music from the classic groundbreaking 1980 album by Talking Heads 
*Joni's Jazz, inspired by the 1970s jazz influenced music of Joni Mitchell, presented live in Central Park 1999, at the Hollywood Bowl 2011, at Massey Hall 2013, and at SF Jazz 2015.  Performances  featured Joni Mitchell, Chaka Khan, Herbie Hancock, Wayne Shorter, Amee Mann, Rufus Wainwright, Cassandra Wilson, Glen Hansard, Esperanza Spalding, Joe Jackson, Kurt Elling, and Kris Kristofferson with music director Brian Blade
*The Movie Music of Spike Lee and Terence Blanchard, (2003-present), featuring Terence Blanchard's quintet and guests Bruce Hornsby, Kurt Elling, Mavis Staples, Public Enemy, Dianne Reeves, Jamie Cullum, Gerald Levert, and others with designed visual projections - performances at Carnegie Hall, Chicago Orchestra Hall, the Kennedy Center, Hollywood Bowl, North Sea Jazz Festival, Barbican Centre, Philharmonie de Paris, etc.
*The BAM R&B Festival (a summer-long free outdoor series in Downtown Brooklyn since 1995), featuring Wilson Pickett, The Neville Brothers, Snarky Puppy, Ashford and Simpson, George Clinton and P-Funk, Sheila E, Aloe Blacc, Jimmy Cliff, The Stylistics, and over 300 other artists)
*One Love: Bob Marley at the Apollo, inspired by Bob Marley's legendary 1979 Harlem concerts, live at the Apollo Theater, 2014 featuring Lauryn Hill, The Wailers, Third World, and Maxi Priest
*Nightmare Romance: Bernard Herrmann and Hitchcock, featuring 80-piece symphony orchestra with a quintet featuring Bill Frisell, Gil Goldstein, Greg Cohen, Marty Ehrlich, and Erik Charlston, and designed visual projections – live at the Barbican Centre 2006, Les Nuit de Fourviere in Lyon 2007, and Chicago Orchestra Hall 2008
*India Calling presented with National Geographic live at the Hollywood Bowl September, 2009, celebrating music, culture and crafts of India - featuring Ravi and Anoushka Shankar leading a 30-member orchestra of classical musicians from India, Rhythms of Rhajastan dance ensemble, Bangra star Malkit Singh, Kailash Kher's Kailasa, and an Indian crafts marketplace flown in from India
*Broadway and Friends celebrate Billie Holiday, live at Carnegie Hall, Chicago Orchestra Hall, and the Hollywood Bowl, 2002 - featuring Alan Cumming, Jimmy Scott, Lou Rawls, Lizz Wright, Nneenna Freelon, with music director Terence Blanchard and his quintet and strings
*The 60th anniversary performance of John Hammond's From Spirituals To Swing , live at Carnegie Hall, (2000), featuring Dr. John, Los Lobos, Dianne Reeves, Geri Allen, Don Byron, Angelique Kidjo, Joan Osbourne, the Count Basie Orchestra, and the McCollough Sons of Thunder gospel trombones
*In Their Own Words - multiple North American and European tours featuring  renowned songwriters - featuring Allen Toussaint, Guy Clark, Difford and Tilbrook of Squeeze, Jill Sobule, Marshall Crenshaw, Joe Ely, Graham Parker, and other artists
Please see www.kapilian.com and https://www.linkedin.com/in/danny-kapilian-0558634/ for further information.
Phone Number: 718-930-1166
Full Address: 101 Prospect Park West Brooklyn NY 11215
Danny Kapilian Presents Reviews
More Recruiters Based on Location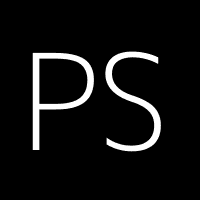 A full service staffing firm offering a range of staffing solutions to employers and employees throughout the Sacramento area.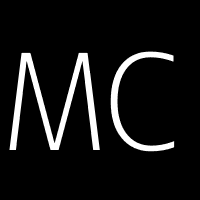 Resource management firm specialising in the medical high-tech arena throughout California.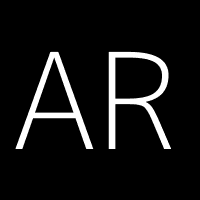 Hrough our extensive network of company and franchisee-owned offices and affiliated global partners, we can create project teams to fulfill a multitude of job searches covering varied disciplines and