Action Figures Convention Staffing
Chicago, Boston, San Francisco, Los Angeles, San Diego, Anaheim
Staffing

Excerpt
Provides superior quality on-site staffing and services for conventions, trade shows and conferences in these favorite convention cities:

Company Description
Action Figures Convention Staffing is
the FIRST Call of Premier Corporations and Organizations for Superior Quality On Site Staffing of Conventions, Tradeshows & Conferences in San Francisco, San Diego, Chicago, Los Angeles, and Anaheim.
Since 2001, Action Figures has remained the name you can rely on as the premier provider of outstanding personnel and services. Our superior staff anticipates the needs and exceeds the usual paradigm for convention staffing expectations.
Why is that?
Because our super-heroes are ready, willing and able to leap into action and create the "superior efficiency experience" you need for your attendees, exhibitors, speakers and show management.
Events ranging from one hundred attendees to over sixty thousand are produced with smooth grace and ease as only Action Figures can provide.
And so our Mission continues:
To support and assist in creating highly successful meetings, trade shows or conventions with the conviction and comprehensive management of superior on-site staff trainings, operations and logistics.
What makes up a "Staff of Super-Heroes"?
For starters, we have assembled a top-notch, collective pool of almost 900 employees from the meeting planning, hospitality, convention and computer industries.

Additionally
• 90% of our staff are college educated
• Nearly 100% are computer savvy and experienced with most registration systems
• Nearly 100% have prior customer service experience
• Many are multi-lingual to assist international attendees
• All are knowledgeable about local cities, hotels, restaurants and services
to provide a "one-stop ambassador service" to attendees
• Uniformly dressed, our staff provides a professional appearance at all times
• Our employees are bonded to handle payment transactions
What Makes Us Uniquely Superior?
At Action Figures Convention Staffing, we believe superior staffing is paramount to a job well done. We carefully recruit, screen and train each staff member. We take the time to match each individual's core strengths and attributes to the various positions for the event.
The result is that you the client can rest assured knowing the best person for the job is always at the helm.

Additionally
• An Action Figures Manager is on site each day to help manage
the entire staffing process and logistics, allowing you the client the ability to
concentrate on other important aspects of the meeting
• Our superior managers are always client & employee satisfaction-oriented and serve as your one-stop for all staffing related logistics.
• Staff is uniformly attired to present the best image to the Attendees
• We do not outsource nor have partnerships with other agencies; thus allowing the
client to have the most competitive rate by eliminating any unnecessary mark-up
or commission charges
• We do not assess our clients any management or training fee
Phone Number: 415) 421-6800, 415) 421-6801
Action Figures Convention Staffing Reviews
More Recruiters Based on Specialities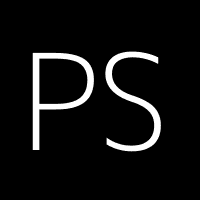 We focus solely on communications and marketing positions for our clients. Our client roster consists of emerging,
Travel Placement Service, Inc.
Service providing temporary and permanent job placement specializing in the travel industry in Southern California.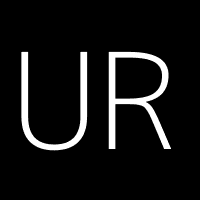 We are a School training Waiters, Captains, Maitre d's, and entry level BOH positons. We are nationwide recruiters