Accountemps (now Robert Half)
Baltimore, Charlotte, Raleigh, Pittsburgh, Chicago, Tinley Park, Indianapolis, Overland Park, Lexington, Detroit, Grand Rapids, Holland, Troy, Minneapolis, Saint Paul, Kansas City, Saint Louis, Akron, Cincinnati, Cleveland, Columbus, Toledo, Oklahoma City, Tulsa, Appleton, Milwaukee, Shelton, Wilmington, Boston, Cambridge, Framingham, Springfield, New York, Albany, Rochester, White Plains, Providence, Eugene, Portland, Bellevue, Seattle, Plano, San Antonio, Austin, Dallas, Fort Worth, Houston, Little Rock, Boca Raton, Coral Gables, Tampa, Fort Lauderdale, Jacksonville, Orlando, Sarasota, Alpharetta, Atlanta, Savannah, Charleston, Greenville, Knoxville, Nashville, Memphis, Mesa, Phoenix, Scottsdale, Tucson, Albuquerque, Bay Area, Oakland, San Francisco, San Jose, Walnut Creek, Fresno, Sacramento, Santa Rosa, Southern California, El Segundo, Irvine, Long Beach, Los Angeles, San Diego, Santa Barbara, Torrance, Aurora, Colorado Springs, Denver, Englewood, Ft Collins, Lakewood, Salt Lake City, West Chester, Roseville, Reno, Burlington, Waukesha, Des Moines, Southfield, Birmingham, Stockton, Oxnard, Fort Wayne, Louisville, Bloomington, Greensboro, Parsippany, Philadelphia, Wayne, Arlington, Richmond, Tacoma, New Orleans, Boise, Jersey City, Kalamazoo, Miami, Modesto, Las Vegas, Boulder, Braintree, San Mateo, Buffalo, Pasadena, Fremont, Pleasanton, Corpus Christi, Irving, Midland, Richardson, Canton, Duluth, Macon, Bethlehem, Vienna, Columbia, Spartanburg, Fort Myers, West Palm Beach, Princeton, Woodbridge, Palo Alto, Rancho Cordova, West Covina, Riverside, Carlsbad, Hartford, Brooklyn, Stamford, Sterling Heights, Ann Arbor, Winston Salem, St Petersburg, The Woodlands, Dearborn, Honolulu, Cedar Rapids, Alexandria, Dayton, Melbourne, Ontario, Cerritos, Westlake Village, Bakersfield, Orange, Visalia, Naples, Fishers, Saint Cloud, Manchester, Syracuse, Chattanooga, Franklin, Lynnwood, Spokane, Laguna Niguel, Minnetonka, Lake Mary, West Des Moines, Federal Way, Santa Clara, Fayetteville, Burbank, Fairfield, Huntington Beach, Monterey, Novato, Indian Wells, Woodland Hills, Danbury, New Haven, Miami Lakes, Gurnee, Hoffman Estates, Merrillville, Warrenville, Northbrook, Oakbrook Terrace, Rosemont, Davenport, Portsmouth, Danvers, Westborough, East Lansing, Burnsville, Clayton, Sunset Hills, Nashua, Bridgewater, Moorestown, Paramus, Red Bank, Rutherford, Hauppauge, Kew Gardens, Chapel Hill, Beachwood, Blue Ash, Fort Mitchell, North Olmsted, Maumee, Boardman, Mechanicsburg, Reading, Wyomissing, Trevose, Sewickley, El Paso, Herndon, Norfolk
Contract, Permanent, Staffing, Temporary

Excerpt
Specialist in temporary professional accounting and finance positions.

Company Description
When you're searching for temporary help or dedicated consultants for long-term and recurring accounting projects, Accountemps has candidates with the skills you need ready to get to work.
Whether you need contract talent through Accountemps, senior-level professionals for ongoing projects, or permanent placement, our finance and accounting staffing specialists are ready to help. From accounting clerks to analysts, CFOs and many other roles, we can quickly help you find the top contract, full-time contract or permanent talent you're looking for.
Phone Number: +1 877 540 5674
Accountemps (now Robert Half) Reviews
More Recruiters Based on Specialities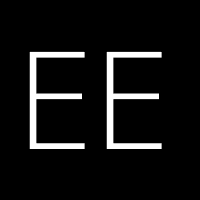 Executive Search and Interim Management company with extensive knowledge and expertise in multiple sectors includin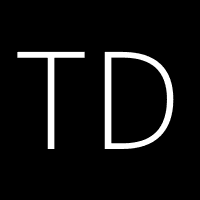 Domar Companies, LLC specializes in recruiting Hispanic and multicultural diversity professionals across most indus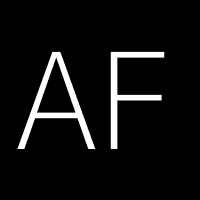 AccountSource Financial Staffing
Accounting and Financial Staffing in South Carolina.