Manpower
Russia, Berlin, Greece, Finland, United States

Excerpt
Large staffing company with offices in every state and many countries. Large network of positions.

Company Description
Overview
Manpower is dedicated to enriching people's lives with meaningful employment and development opportunities, as we have done for more than 60 years.
With our global presence and local expertise, and by leveraging the expertise of our parent company, ManpowerGroup, we influence how people and companies work now and how they will work in the future.
Vision & Values
Where we stand in the world of work.

No matter where we are or what we do, there are fundamental beliefs and behaviors that guide our decisions, focus our actions and unite us as a company. ManpowerGroup's vision and values serve to inspire how we interact, create and deliver on our promise to clients, job seekers and ourselves.

Our Vision
Our vision is to lead in the creation and delivery of innovative workforce solutions and services that enable our clients to win in the changing world of work.
Our Values
People
We care about people and the role of work in their lives. We respect people as individuals, trusting them, supporting them, enabling them to achieve their aims in work and in life. We help people develop their careers through planning, work, coaching and training. We recognize everyone's contribution to our success - our staff, our clients and our candidates. We encourage and reward achievement.
Knowledge
We share our knowledge, our expertise and our resources so that everyone understands what is important now and what is happening next in the world of work - and knows how to respond. We actively listen and act upon this information to improve our relationships, solutions and services. Based on our understanding of the world of work, we actively pursue the development and adoption of the best practices worldwide.
Innovation
We lead in the world of work. We dare to innovate, to pioneer and to evolve. We never accept the status quo. We constantly challenge the norm to find new and better ways of doing things. We thrive on our entrepreneurial spirit and speed of response - taking risks, knowing that we will not always succeed, but never exposing our clients to risk.
Partners & Affiliations
Working Together for Shared Progress
Manpower's mission is to provide you with meaningful career opportunities. To accomplish this, we align ourselves with partners that both enhance and expand our offerings.
JOBipedia.org
JOBipedia.org is a free website where students and recent graduates can ask questions about job searching and get answers directly from experienced recruiting professionals at America's top employers.
National Association of Manufacturers (NAM)
The National Association of Manufacturers is the preeminent U.S. manufacturers association as well as the nation's largest industrial trade association, representing small and large manufacturers in every industrial sector and in all 50 states.
American Staffing Association (ASA)
The American Staffing Association promotes legal, ethical, and professional practices for the $87 billion U.S. staffing industry. ASA members, including Manpower, account for 85% of U.S. staffing industry sales and operate more than 15,000 offices throughout the nation. In addition, Manpower is represented on the ASA Board of Directors and other influential committees.
Military Spouse - Employment Partnership
The Military Spouse Employment Partnership develops partnerships with local national and international businesses to support the welfare needs of military spouses and its partner companies, including ManpowerGroup.
AARP
AARP is a nonprofit, nonpartisan membership organization that helps people 50 and over improve the quality of their lives. AARP works tirelessly to fulfill its vision: a society in which everyone ages with dignity and purpose, and in which AARP helps people fulfill their goals and dreams. ManpowerGroup is part of the AARP National Employment Team.
Society for Human Resource Management (SHRM)
The Society for Human Resource Management (SHRM) is the world's largest professional association devoted to human resource management. SHRM represents more than 250,000 individual members in over 140 countries, and has a network of more than 575 affiliated chapters in the United States, as well as offices in China and India.
Junior Achievement (JA)
JA is the world's largest organization dedicated to educating students about workforce readiness, entrepreneurship and financial literacy through experiential, hands-on programs. ManpowerGroup promotes volunteerism with JA throughout the world and also sponsors the Success Skills program.
U.S. Department of Labor
The Department of Labor (DOL) fosters and promotes the welfare of the job seekers, wage earners, and retirees of the United States by improving their working conditions, advancing their opportunities for profitable employment, protecting their retirement and health care benefits, helping employers find workers, strengthening free collective bargaining, and tracking changes in employment, prices, and other national economic measurements.
Awards & Recognition
We are honored to be continuously recognized for excellence in business practices and our commitment to ethics, diversity and social responsibility.
Social Responsibility
Manpower's mission is to provide you with meaningful career opportunities. To accomplish this, we align ourselves with partners that both enhance and expand our offerings.
Workforce Diversity
We are about finding the best in everyone and putting them to work. For more than 60 years, Manpower has been guided by the belief that there's a role for every individual in the world of work.

We take great pride in furthering the potential of individuals of diverse cultures, talents and experience. We always consider what people can do, versus what they can't do. And we make every effort to provide opportunities for anyone who is seeking the rewards and dignity of work.

ManpowerGroup is committed to providing equal employment opportunities in a professional, high quality work environment. It is the policy of ManpowerGroup and all of its subsidiaries to recruit, train, promote, transfer, pay and take all employment actions without regard to an employee's race, color, national origin, ancestry, sex, sexual orientation, gender identity, genetic information, religion, age, disability, protected veteran status, or any other basis protected by applicable law.
Workforce Development
There are people who want to work but face greater challenges in finding gainful employment. There are employers who want to hire, but can't find people with the skill sets they need. That's why we use our position to determine current and future skills gaps, identify people from various backgrounds who need help entering the workforce, and apply our expertise to create solutions that benefit both job seekers and employers. That's the heart of our workforce development initiatives.

We identify people who face barriers to employment, including individuals receiving public assistance, at-risk youth, veterans, military spouses, people with disabilities, long-term unemployed and more - and then prepare them for in-demand jobs in high-growth industries. Our customized programs provide skills assessments, job training, certification, mentoring and placement services, and partnering with employers, government and community-based organizations.

We feel privileged to help - and proud of the result: Candidates receive training in the skill sets that employers need most. Employers then have access to trained, motivated workers who can step in immediately and contribute to their growth and productivity. Promoting opportunity. Supporting businesses. And strengthening communities.
Community Involvement
Employers. Workers. Two cornerstones of any community. ManpowerGroup brings them together for their mutual benefit. That's why we're naturally committed to making our communities more sustainable places to live, work and do business. Since our beginning, we've considered it our responsibility to be part of resolving social issues and strengthening neighborhoods nationwide through community service. We're proud our support promotes life skills, work readiness and confidence for those of all ages and all walks of life - guiding them toward rewarding, sustainable livelihoods. At the same time, we're developing the talented workforce employers need to operate more effectively, all while helping to build the foundation for healthy communities.

Our volunteer program, TeamWorks, makes use of our inherent strengths by focusing our efforts on developing the workforce of today and tomorrow. ManpowerGroup employees contribute their time, talent, and professional expertise to nonprofits including Junior Achievement, City Year, United Way, Best Buddies, local schools, workforce investment boards and many more.
Philanthropy
Since 1953, the ManpowerGroup Foundation has been dedicated to supporting programs and organizations which create paths to employment and promote youth education and development. Through monetary donations, volunteerism, and in-kind donations the Foundation provides resources which help individuals experience the financial and personal rewards of sustainable work, while strengthening communities and developing a stronger, more diverse work-ready population for employers. Additionally, by providing resources for youth education, the Foundation prepares tomorrow's workforce to conquer the challenges of the changing world of work. The Foundation is also a proud supporter of the United Way and the United Performing Arts Fund (UPAF). To request support from ManpowerGroup Foundation, click here.
Corporate Careers
If you are looking to add value to people's lives and businesses, this is the place for you. Every day, we help individuals around the world find the right fit and resources to be successful. Maintaining a great work environment where talented people can contribute and grow will drive our continued progress in serving as trusted advisors in the world of work.
Explore what we have to offer and and see how you can take your career to the next level at ManpowerGroup.
Manpower branch employee teams are the critical front lines of our business - working to deliver exceptional workforce solutions to our clients and helpful career guidance, job seeking assistance and quality job opportunities to candidates. These teams work closely together in a fast-paced, entrepreneurial environment to generate sales, recruit qualified candidates and create ideal employment matches - all while supporting a positive experience for both clients and candidates. Opportunities in our branch offices are in the areas of sales, recruiting and management.
Our world headquarters, located on the riverfront of downtown Milwaukee, Wisconsin, is the hub of many activities that create new solutions for clients and job seekers, improve processes, build on our thought leadership and support our field offices. These include areas such as Corporate Affairs, Finance, Human Resources, Information Technology, Legal, Operations, Marketing and Sales.
Phone Number: 866-271-5145
More Recruiters Based on Specialities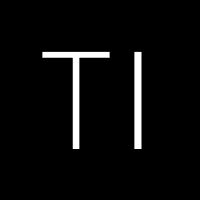 The Insource Group Recruiting
Since 1992, we have focused on your information technology staffing needs. The IT environment is constantl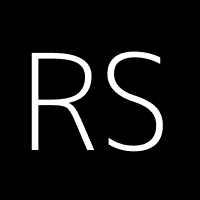 Renascent Solutions is a Seattle-based executive search firm that special