Miami Recruiters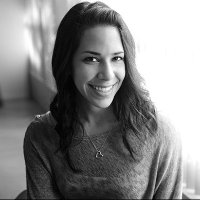 connects innovative advertising, marketing, creative, digital, and interactive professionals with companies seeking talent on a full-time or freelance basis.
Staffix - executive search and temporary jobs for hospitality, technical, and office positions.
Albion Staffing - incorporated in 1999 and has 3 offices serving the South Florida area. supplies personnel in Temporary, Temp-to-Hire and Direct Hire positions.
Lucas Group - a national executive recruitment firm serving a wide variety of industries.
KGillAssociates - is a retained executive search firm, specializing in the hospitality and leisure industry on a global basis.
Bartech Group - focused on Engineering, Information Technology, Finance and Accounting, and other Professional positions
Talent Burst - provider of contract Information Technology, Engineering, SaaS, Bio-Pharma, Accounting & Finance, Marketing, Utility and Compliance staffing solutions to over 65 Fortune 1000 corporations with offices in Boston, San Francisco, Miami, Milwaukee and India.
Apple and Associates - an executive search firm that specializes in the Pharmaceutical and Medical Device Industries.
Parker+Lynch - focusing on Finance careers
TransForce - National staffing firm devoted to the transportation industry, in particular truck drivers and drivers for motor carriers.
Lee Hecht Harrison - Has more than 300 offices throughout the world, provides proven, scalable solutions to manage reorganization efforts, develop leaders, engage employees, retain critical talent, and maintain productivity through change.
Balance Staffing - a temp staffing agency with several offices in Florida, California, Massachusetts, Texas.
Wegman Partners - we have a passion for improving our clients' businesses through the acquisition of human capital, and believe in tailoring our service levels to the unique needs of each client and situation.
TRANSEARCH - with offices in major cities across the US, this firm is focused in renewable energy, solor, bio-energy, sustainable resources, and waste management.
ACCUR Recruiting Services - an Executive Search Firm specialized in Luxury and Consumer Goods industries.
Protis - does Global Food & Beverage Recruiting, primarily on a retained basis.
Allen Austin - Retained executive search agency and leadership consulting services. Our services include leadership development, board of directors strategies, executive coaching and strategic transformation consulting.
TalentFoot - Executive Search Firm for Digital and Interactive Marketing Professionals
McGehrin Group - specializes in working with startups to major corporations throughout the United States, Europe and Latin America focusing on the successful permanent placement of high level executives in a multitude of industries.
Sklar & Assocates - Sklar & Associates is committed to matching talented digital media professionals and traditional media professionals with our clients.
Mergis Group - We recruit top talent in finance & accounting, legal, engineering & architecture, HR, sales & marketing, banking & mortgage...and more.
Aldebaran Associates - We specialize in Marketing, Sales and Accounting.
JuriStaff Inc. - Legal staffing specialists with offices in Philadelphia, New York and Washington DC placing candidates throughout the US
Coral Gables
Spencer Stuart - Spencer Stuart a privately held global executive search firm.
Albion Staffing - incorporated in 1999 and has 3 offices serving the South Florida area. supplies personnel in Temporary, Temp-to-Hire and Direct Hire positions.
Egon Zehnder - Founded in 1964 and provides Executive Search, Board Consulting, Leadership Advisory, with 69 offices around the globe.
The Creative Group - We specialize in connecting talented, creative professionals with companies looking to hire interactive, design, marketing, advertising and public relations talent.
Execu Tech of S. FL Inc. - Florida based recruitment firm placing candidates in all aspects of the medical device industry with access to positions nationwide.
Doral
System One - provides technical outsourcing solutions to improve productivity, specializing in the energy, engineering, information technology, commercial and scientific sectors.
COREStaff, Inc - provides a range of information technology services and staffing solutions across the US
Personnel One - specializing in temporary, temporary to permanent, and permanent placement. Placing, clerical, technical, accounting, and light industrial workers in Florida
North Miami Beach
Synergy One - Executive Consulting service based in New York.
Hialeah
Active Staffing - We strive to continually earn our clients and employees loyalty by working hard to deliver more than expected.